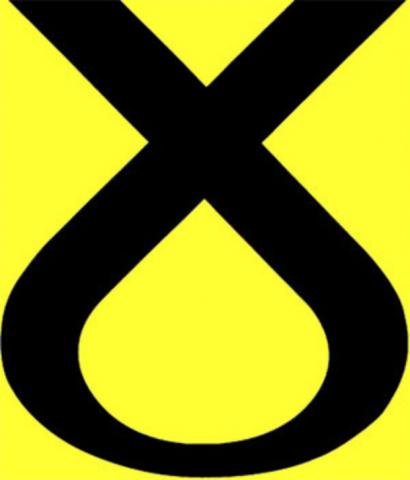 The SNP support  the recognition of a Palestinian state. The party condemned the actions of Israel during their assault of Gaza in the summer of 2014.
The SNP Manifesto 2015
On military intervention
"The UK's standing in the world has been damaged by our involvement in the illegal war in Iraq. We wish to see proper oversight and approval for any future UK military action, which would need to be in accordance with the principles of the UN Charter and approved by Parliament."  (Page 18)
On Israel-Palestine
"We will call on the next UK government to pursue a two state solution for Israel and Palestine and to support the formal recognition of a Palestinian state."  (Page 18)
On international aid
"We have long supported the United Nations target to spend 0.7 per cent of Gross National Income (GNI) on international development and will continue to support UK spending at this level – which must be calculated on current, not former, measurements of GNI." (Page 19)
On human rights
"SNP MPs will also make the case for the establishment of a special envoy - a diplomatic post within the Foreign Office - to promote the rights of LGBTI people throughout the word, as an integral part of UK foreign policy." (Page 19)
Quotes
Humza Yousaf - (Minister for external affairs and international development):
Humza Yousef has described Gaza as an "open air prison" and condemned the actions of Israel during their assault of Gaza in the summer of 2014.
He said the assault was "heavily disproportionate as is evident by the mounting civilian death toll.
With mounting evidence of possible violations of international law the UK must ensure that it is not complicit in the killing of innocent civilians through its supply of arms. There must be an immediate embargo on arms sales to Israel and an investigation into whether or not UK arms supplies might have been used in violations of international law.
The Scottish government continues to offer its support wherever we can, be that through specialist medical care or providing asylum to Palestinian refugees - we stand ready to play our part as a good global citizen.
I wrote to the UK Government in advance to urge them to formally recognise the State of Palestine and to upgrade the political representation of Palestine in the UK to a fully functioning embassy. The Scottish Government would welcome the opening of a Palestinian Consulate in Scotland."