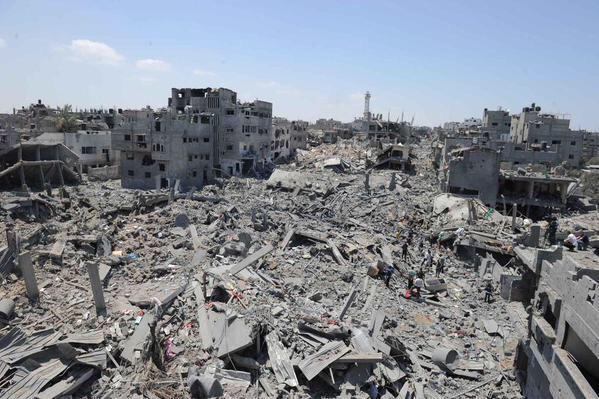 An Early Day Motion (EDM) put down in Parliament on the humanitarian situation in Gaza, calling for UK politicians to be granted access, has reached 100 signatures.
The EDM has been signed by 101 MPs making it one of the most supported international motions this session.
Since the EDM was put down, Julian Huppert, MP for Cambridge, raised the issue of parliamentary access to Gazaduring International Development questions on 18 March 2015.  Desmond Swayne, Minister of State for International Development, responded that 'we will continue to make representations in that regard'.
 Caabu's Chair Andy Love MP was the primary sponsor of the EDM, with Caabu board member Crispin Blunt MP and Patrons Rt. Hon. Peter Hain MP and Rt. Hon. Sir Alan Duncan MP also sponsoring.
It reads: 
That this House agrees with the United Nations Secretary-General that there is a dire humanitarian situation in Gaza; fears the outbreak of further hostilities unless the situation improves dramatically; notes the considerable amount of British and other international aid required to keep Gaza from deteriorating further and to assist in the reconstruction of infrastructure and homes; regrets that the Israeli authorities continue to refuse access to British elected representatives to visit Gaza via Erez checkpoint; further notes that, given the dangerous security situation in the Sinai, the Israeli-controlled Erez crossing is the only viable entry point; and asks the Government to do everything in its power to persuade the Israeli authorities to permit parliamentary access into Gaza to assess the situation, the needs of the population and how British funds are being spent.