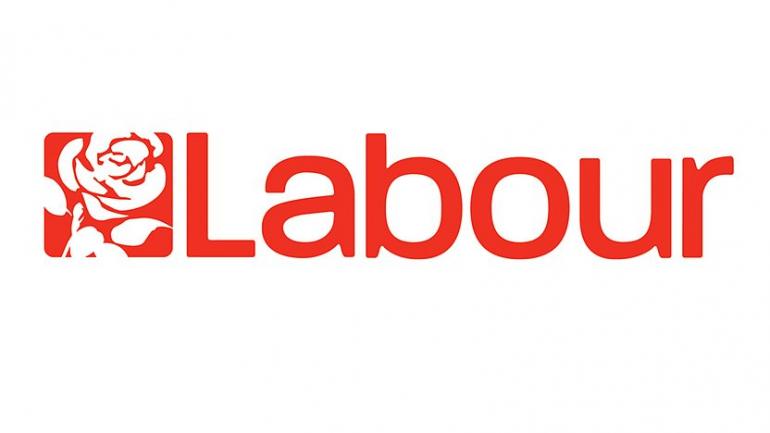 In the vote to recognise Palestine 192 Labour MP's voted in favour of recognising Palestinian statehood. The remaining 63 Labour MPs were either absent/abstained/chose not to vote. There were no Labour MPs amongst the 12 No votes. The parliamentary motion was proposed by Labour backbencher, Grahame Morris. Labour leader, Ed Miliband, voted in favour of recognising Palestine. As with all parties individual MP's and candidates view the Palestinian Israeli conflict in varying ways: some support a boycott of Israeli settlement goods, while others do not believe it is right to recognise Palestine as of yet. The question of whether a Labour government would recognise Palestine immediately still remains open.
The Labour Party Manifesto 2015
On Palestine
"Peace and security in the Middle East are one of Labour's most important foreign policy objectives. We remain committed to a comprehensive two-state solution – a secure Israel alongside a viable and independent state of Palestine. There can be no military solution to this conflict and all sides must avoid taking action that would make peace harder to achieve. Labour will continue to press for an immediate return to meaningful negotiations leading to a diplomatic resolution." (page 75)
On Syrian refugees
"We will enforce immigration rules humanely and effectively. We will end the indefinite detention of people in the asylum and immigration system, ending detention for pregnant women and those who have been the victims of sexual abuse or trafficking. And we will ensure Britain continues its proud history of providing refuge for those fleeing persecution by upholding our international obligations, including working with the UN to support vulnerable refugees from Syria." (page 50)
On ISIS and extremism
"The threat from Islamist extremism is increasing. Hundreds of British citizens have joined Islamic State – a movement that has engaged in savage violence, and racial and religious hatred.
The British people have faced down terrorist threats before and will do so again, standing united together, not allowing ourselves to be divided. With Labour, the security services will have the powers they need to disrupt and tackle terrorism. The Government were wrong to weaken counter terror powers by scrapping Control Orders. With Labour, dangerous suspects will be subject to proper controls. 
Every government department will be engaged in the work of preventing extremism and fighting terrorism. We will implement a much more rigorous strategy for dealing with people returning from the Syrian conflict. Alongside appropriate police action and prosecution, it will be mandatory for anyone returning to engage in a de-radicalisation programme designed to confront them with the consequences of their actions." (pages 53-54)
Most immediately we will work with our allies to counter and confront terrorism. ISIL's barbarism and expansionist ideology, alongside terrorist groups such as Al Qaeda and Al-Shabaab, represent a particular threat to global security. Following a request from the Iraqi Prime Minister, it was right that the UK joined other nations in air strikes against ISIL targets in Iraq. But military action alone will not defeat ISIL. A long-term multinational political strategy, with regional actors playing a central role, is essential for tackling the rise of extremism across the region.
A Labour Government will always do what is necessary to defend our country. Beyond self-defence, Labour has been clear about the need to learn the lessons of previous interventions, especially the 2003 invasion of Iraq. We will continue the approach we have taken in this Parliament. A Labour Government would not propose the use of military force without judging whether reasonable diplomatic efforts have been exhausted, the action is proportionate and in partnership with allies, whether there is a clear legal basis, and if there is a clear plan, not just for winning the war but also for building a lasting peace." (page 75)
Labour Party BAME manifesto 2015
"Labour is standing 52 candidates from BAME backgrounds." (Page 6)
On hate crime
"In the past few years we have seen worrying signs of an increase in extremism and hate crime, including a rise in anti-Semitic and islamophobic attacks. As a country, we must stand together to eradicate hatred, prejudice and intolerance, rather than letting it spread.
A Labour government will take robust action against hate crime, developing a cross-government strategy to coordinate and drive forward the work of different departments. We will make these crimes visible, by ensuring hate crimes are clearly marked on the criminal records of perpetrators, and producing new guidance from the Sentencing Council to ensure the appropriate use of sentencing for aggravated hate crimes, particularly for repeat offenders. And we will make sure hate crime is properly recorded, including incidents of Islamophobia, as is currently the case with other types of crime.
 We will review police and CPS guidance to ensure anti-Semitism, Islamophobia and other hate crimes on social media are adequately covered. And we will challenge social media companies to take more responsibility to prevent harassment and hate crimes prosecuted through their sites." (Page 14)
On languages and religious practice
"We will ensure modern languages such as Gujarati, Punjabi, modern Hebrew and Bengali continue to be available to students and provide support to supplementary schools, which foster confidence and understanding of our rich cultural heritage. And we will always be clear in our support for the right to practice one's religion, including protecting traditions such as the humane practice of Shechita and Halal." (Page 14)
"A Labour government will appoint a Global Envoy for Religious Freedom, reporting directly to the Foreign Secretary." (Page 18)
On Human rights
"Protect the Human Rights Act and reform, rather than walk away from, the European Court of Human Rights."  (Page 15)
"We will strengthen our national security, stand up for human rights, and work with other countries to tackle terrorism, climate change."
"Labour will put a commitment to universal human rights at the heart of our foreign policy." (Page 18)
On FGM
"A Labour Government will strengthen communities, with fair rules on immigration, by defending the right to practice one's religion free from persecution, and by tackling the rise of anti-Semitism and Islamophobia, working with communities and institutions to take tough action on practices such as forced marriages and FGM that have no place in Britain." (Page 7)
Ed Miliband foreign policy speech
On 24 April Ed Miliband made a key note speech on Foreign policy to an audience at Chatham House. He addressed a variety of issues including the Middle East Peace Process, instability in Libya, and migrant deaths in the Mediterranean. For a full transcript of his speech click here.
On Libya: Miliband spoke about the failure of post-conflict planning after intervention.
"In Libya, Labour supported military actiont o avoid the slaughter the Qaddafi regime threatened in Benghazi. But since the action, the failure of post conflict planning has become obvious. David Cameron was wrong to assume that Libya was a country whose institutions could simply be left to evolve and transform themselves. What we have seen in Libya is that when tensions over power and resource began to emerge, they simply reinforced deep seated ideological and ethnic fault lines in the country, meaning the hopes of the revolutionary uprisings quickly began to unravel. The tragedy is this could have been anticipated. It should have been avoided. And Britain could have played its part in ensuring the international community stood by the people of Libya in practice rather than standing behind the unfounded hopes of potential progress only in principle."
"The people traffickers are to blame for the migrant deaths."
On Israel/Palestine:
"We must step up our efforts to help bring about the two state solution in Israel and Palestine that is desperately needed. A secure Israel alongside a viable and independent state of Palestine. This is, after all, a conflict that scars the region and the world and there can be no true stability in our world without its resolution."
 "Time is running out for the two-state solution. That is deeply worrying."
He said John Kerry has played an important role. First, the international community must engage. "He is not in favour of boycotts. And we must reject attempts to delegitimise Israel."
 "He supports the principle of recognising the Palestinian state. But the timing should be a matter of when this might best help the peace process."
On 2003 Iraq War and intervention:
"In particular learning the lessons of 2003 Iraq war.
There are a number of lessons: For when military action is appropriate, for how we work through multilateral institutions and with regional partners and in ensuring there is always a plan for peace. And these are some of the reasons I opposed the proposed intervention in Syria in 2013. So we need to begin working with our allies and partners in the community of nations once again in a genuine and hard-headed multilateralism because that is what the times demand. What the world needs now is an organised and sustained solidarity between like-minded nations. Seeking to uphold international law."
On Isis:
"The challenge posed by ISIL's barbarism is the most pressing case. Following a request from the Iraqi Prime Minister, it was right that the UK joined other nations in air strikes against ISIL targets in Iraq. But military action alone will not defeat ISIL. A long-term multinational political strategy, with regional actors playing a central role, is essential to tackle the rise of extremism across the region. And as we do so we will learn the lessons of previous interventions."
Ed Miliband interview in the Jewish Chronicle:
To read the full interview click here.
When asked if he stand by his comments that Israel's actions were "wrong and unjustifiable" in relation the the 2014 Gaza war he said: "I do, but I think it's right to look forward to how we are going to restart a meaningful peace process for a two-state solution that I know so many people in the Jewish community and in Israel want to see,"
"I want security for Israel and a viable and secure Palestinian state", and would do "everything possible" to get both sides to engage and restart peace talks.
 "I was in Israel about a year ago and I had a good meeting with Prime Minister Netanyahu. "
"I consider myself a strong friend of Israel. Friends will disagree from time to time but it doesn't in any way change my deep belief that we should seek to restart the negotiations, that we should have no tolerance with those who question the legitimacy of the state of Israel, and that we should have no tolerance of proposals for boycott. "
"In everything I do I want to encourage the voices that want that two-state solution. In 2011 we supported the proposal put forward by the government on universal jurisdiction. Some people didn't like that I supported that. My test of everything we do is: How do we advance a meaningful two-state solution? How do we advance the peace process?"
"It's about the principle of recognition. When it comes to the issue of recognition itself we've always said it has to be part of a contribution towards meaningful negotiations and a two-state solution."
"The really important thing is that the Jewish community does not have one homogenous view about the issue regarding Israel and that's what I discover when I talk to people."
Ed Miliband interview in The Muslim News
To read the full interview click here.
A future Labour Government is committed to outlaw the scourge of Islamophobia by changing the law and making it an aggravated crime, according to the Party's Leader Ed Miliband.
On Islamophobia: "We are going to make it an aggravated crime. We are going to make sure it is marked on people's records with the police to make sure they root out Islamophobia as a hate crime."
We are going to change the law on this so we make it absolutely clear of our abhorrence of hate crime and Islamophobia. It will be the first time that the police will record Islamophobic attacks right across the country."
"I want to overhaul Prevent programme." The Muslim community is as an "incredibly important, incredibly rich, incredible asset to our country and so it was really important to put on record."
"The reality is that the people I talk to in the Muslim community are absolutely full square with the idea that we've got to make sure that we work with our young people to stop them being dragged into this perverted (terrorist) ideology. The way to do it is the Prevent programme working with communities. You got to do the things that once this ideology takes hold you try to disrupt it. For me that is the answer. We want to see how the Prevent programme is community focused."
"What I am in favour is the Charity Commission working without fear or favour. We got to build right across the Muslim community. There is absolutely shared purpose and shared desire to deal with a small minority in our country who get tempted to violent extremism. That is what we got to build on and it is about working with them."
On Israel/Palestine: Miliband confirmed in the interview that Labour would have supported the recognition of a Palestinian State in last year's UN vote.
"We would do everything we can to work for a two state solution which is a viable Palestinian state alongside security for Israel."
"I am not in favour of sanctions against Israel."
"The reality is that we had a British Government for the last five years who had disengaged from this issue, had washed its hands off this issue."
"I'm not going to wash my hands off this issue. I will speak out about the settlements. I spoke out about Israel's incursion into Gaza. Some people didn't like that I spoke out. I did speak out and I will continue to speak out and engaging with the issue. We have the American Administration who also wants to engage and wants to push forward two-state solution. We are going to partner with them to do that."
On engaging with the Muslim community: "When I am Prime Minister there will be one law for everybody. Full treatment for everybody"
"I will always engage with people. I really value my relationship with the Muslim community and it is a relationship I would nurture as a Prime Minister."
"If you look at what I have done as Leader of the Labour Party I have learnt the lesson of Iraq war, I said no to military action in Syria in summer of 2013 when it was controversial. I have moved forward in the position to causes of Palestinian people."
"Our Government will be absolutely committed to equality not just in law but in fact too. We are committed to race equality strategy. That is why we are committed to breaking down barriers of discrimination," he further said.
"If you want the Government to stand up for working people it will be a Labour Government. So I urge people to vote in the elections because it is going to be a close election and if people don't turn out to vote the danger is that you end up with Conservatives in power. So I will ask people to go out and vote."
Quotes
Ed Miliband (leader of the opposition):
Ed Miliband made a speech on Gaza during the 2014 summer assault. He said "I am a supporter of Israel and I believe in Israel's right to self-defence. But its military actions in the past two weeks have been wrong and unjustifiable. The escalation of violence engulfing Gaza has led, and is leading, to suffering and destruction on an appalling scale, and is losing Israel friends in the international community day by day"
"Israel's present military action will increase the future threats to its security rather than countering them. Israelis rightly and justifiably want that security, yet their government's present actions instead risk simply a growing a new generation bent on revenge."
"First, the government as a whole should condemn the escalating violence now being perpetrated by both sides in this conflict, not just by Hamas. Second, it should be actively engaging with other EU leaders to achieve a united European position, and applying coordinated pressure on both Israel and Hamas to commit to an enduring ceasefire. Third, it should be working to ensure Europe engages actively with John Kerry and the Arab League to re-establish a meaningful peace process once an enduring ceasefire is achieved."
At Prime Ministers Question's  - "We have to use every means at our disposal to pressure both sides into those negotiations, because the reality is that confidence that there can be a two-state solution is dwindling month by month. There will be an opportunity to support the cause of the two-state solution at the UN General Assembly later this month by recognising enhanced observer status for the Palestinian Authority. The Opposition support that because we believe it will strengthen the moderate voices among the Palestinians who want to pursue the path of politics, not the path of violence. I urge the Prime Minister to consider adopting that position in the days ahead.
Douglas Alexander (Shadow foreign Secretary):
 "since 2011 Labour has supported Palestinian recognition at the United Nations and called on the government to support this important principle."
Douglas Alexander wrote in a blog for Labour List: "the motion before the House on Monday does not commit Labour to immediate recognition of Palestine, or mandate the UK government to immediately bilaterally recognise the State of Palestine, but it does reaffirm Labour's support for the principle of recognising Palestinian statehood."