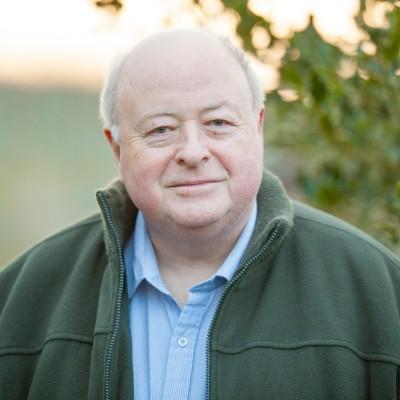 Tony Pearce (Stafford)
Visit his Facebook page here and his website here.
Thank you for your email. I am particularly pleased to receive it because the Middle East is a particular interest of mine. I run a group for the U3A called 'Middle East - behind the headlines'. I am Chair of the Britain Palestine Friendship and Twinning Network and Sumud Palestine, which is based in North Staffs and am an active member of the Walsall Kobar Friendship Group, a twinning between Walsall and Kobar, a large village in the Occupied West Bank. I recently visited Palestine with this group.
My answers to your questions are as follows:
1. Do you agree that the UK should recognise Palestine? What would be your reasons for and against recognition?
Recognition of Palestine is long overdue. The British Parliament has voted to recognise it but the Government refuses to do so. It would send a message to the international community and to the Israeli Government that Britain recognises the right of the Palestinian people to self -determination. It will not resolve the situation but would be a step towards it.
2. Should the UK call for an end to all illegal Israeli settlement construction on Palestinian land, and stop trade with Israeli settlements?
Yes - the settlements are illegal and we should not be encouraging Israel to flout International law.
Do you consider settlements as an obstacle to peace, and what can the U.K. Government do about them?
The settlements are a huge obstacle to peace. We should be pressuring the Israeli - and American -Goverment to begin a process of land reallocation so that a viable state of Palestine can be created. This will inevitably mean handing over some of the settlements to the Palestinian state.
3. Do you think that the UK's response to the refugee crisis has been satisfactory?
No it has been totally unsatisfactory. When we compare the numbers accepted by other European countries, we have taken only a tiny number. In Stafford, as part of Stafford Welcomes Refugees, of which I am an active member, we campaigned for 50 families. We have 5.
What more should UK be doing, in particular in countries where most refugees are being hosted?
We should be offering to take many more of the refugees who are stuck in refugee camps across Europe.
4. Should guarantees on human rights be a condition of new free trade agreements after the UK leaves the EU?
Yes
5. Will Brexit change Britain's foreign policy priorities in the Middle East?
It may well do.
If so, how? What role can the UK play in the Middle East?
We should be distancing ourselves from Saudi Arabia and those countries which have repressive regimes and aligning with those trying to make progress towards democracy
6. Do you support Britain's continual military involvement against ISIS in Syria and Iraq?
ISIS can only be defeated by the people living in these countries. Bombing has caused massive civilian casualties and alienated potential allies, strengthening the power of ISIS. We should be helping the people of these countries to win the ideological battle.
7. Do you think that the government should suspend arms exports to Saudi Arabia over it's involvement in the bombing campaign of Yemen?
Definitely
8. What would you propose to address increasing levels of hate crime in Britain, including attacks on the Muslin community, Jewish community, and on refugees and migrants?
A restoration of policing levels plus a big investment in community building - strengthening ties within and across communities.