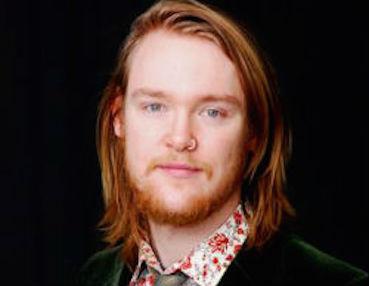 Alastair Binnie-Lubbock (Hackney North and Stoke Newington)
Twitter: @alastairis. Visit his website here.
1) Do you agree that the UK should recognise Palestine? What would be your reasons for and against recognition?
Yes, the Green Party advocates UK recognition of Palestine.  We support a two-state solution in which both Israel and Palestine are recognised states within agreed borders.
Green MEP Keith Taylor is a member of the European Parliament's delegation to Palestine and has visited the occupied territories. Keith has long campaigned for the recognition of Palestine, and promoted the successful resolution calling on the European Parliament to recognise Palestine as a state.
2) Should the UK call for an end to all illegal Israeli settlement construction on Palestinian land, and stop trade with Israeli settlements? Do you consider settlements as an obstacle to peace, and what can the UK Government do about them?
Yes, this is consistent with Green policies.  Keith Taylor MEP has argued in the European Parliament for an end to illegal settlement construction on Palestinian land. He calls for Israel to end its practice of detaining Palestinians without charge, and supports constituents in boycott campaigns relating to goods made in illegal Israeli settlements.
My colleague Rebecca Johnson, PPC for Hackney South and Shoreditch, is a long time member of Women in Black, which was founded in Jerusalem by Palestinian and Israeli women in 1989 to support nonviolent opposition to Israel's illegal Occupation, settlement building, detention of Palestinians without trial, and building of the infamous wall.  In 1989-90 and 2005 Rebecca participated in Women in Black meetings and protests in Jerusalem, Bil'in and Qalandia with Palestinian and Israeli women calling for an end to the Occupation and respect for Palestinian statehood and human rights.
3) Do you think that the UK's response to the refugee crisis has been satisfactory? What more should the UK be doing, in particular in countries where most refugees are being hosted?
The UK's response to the refugee crisis has been abysmal. Even if the UK had filled the government's promise to give homes to 3,000 child refugees under the Dubs scheme it would have been inadequate. Britain is shamed by the government's failure to provide asylum to barely 350 desperate, needy children from the Middle East when over 30,000 unaccompanied children have arrived in Greece and Italy. 
 The Green Party has campaigns that actively support asylum-seeking women incarcerated in Yarl's Wood. We oppose the incarceration of refugees who have committed no crimes, and call for the closure of Yarl's Wood and all such inhumane prisons.
For more information, see this article from Green Party Co-Leaders Caroline Lucas and Jonathan Bartley:
http://www.independent.co.uk/voices/lone-child-refugees-dubs-scheme-calais-travel-ban-theresa-may-a7570866.html and https://policy.greenparty.org.uk/ra.html
I currently have a Syrian refugee living with me which has given me a great deal of insight into the particular situation in Syria and on the refugee crisis. This is truly one of the biggest crisises we face this generation and we need to be bold and show radical compassion in the face of ignorant nationalism.
4) Should guarantees on human rights be a condition of new free trade agreements after the UK leaves the EU?
Yes, it will be vitally important to put human rights, environmental protection and sustainability and labour rights at the heart of any new free trade agreements undertaken by the UK with any other nations.
Over the decades after Britain joined the EU in 1973, Green MEPs worked effectively with European Greens and other MEPs to ensure that human rights, environmental sustainability and labour rights would be advanced and protected in EU trade and aid agreements. When these protections were threatened by recent EU trade treaty proposals, such as the Transatlantic Trade and Investment Partnership (TTIP), our Green MEPs were at the forefront of opposition, especially highlighting how this kind of treaty rode roughshod over local and democratic rights and decisions with regard to preventing economic activities by relevant foreign or multinational contractors that pose risks to local communities' health, environment and workers' rights.
My grandfather founded the All Party Parliamentary Group on Human Rights and fought for human rights until he died. I endeavour to live up to his legacy on this and am keenly aware that the current government has a scary disregard for human rights both here and around the world.
5) Will Brexit change Britain's foreign policy priorities in the Middle East? If so, how? What role can the UK play in the Middle East?
Brexit will no doubt change everything, including Britain's international relations.  In view of the reckless over-confidence and chaotic lack of strategy so far displayed by Theresa May and her appointed hard Brexiteers, it is too early to predict how Brexit will be accomplished, let alone its impact on Britain's foreign policies in the Middle East.
In any case, Britain's foreign policies with regard to the Middle East in the 21st century have been arrogant, short-sighted, deeply flawed and more counter-productive than helpful.  
In view of the chaos and unpredictability of the current situation with regard both to Brexit and Middle East developments, the Green Party considers it more useful at this stage to identify the principles that should guide UK policies and actions with the objective of promoting peace, justice, democracy and human rights.
6) Do you support Britain's continued military involvement against ISIS in Syria and Iraq?
No, because the Green Party recognises that military invasion and involvement by outside countries, including the UK, US, Russia and various NATO allies, has increased instability, social breakdown and conflict in the Middle East since 2003, thereby creating the conditions for the rise of ISIS in Syria and Iraq.
We must learn from this that UK military involvement does not bring peace.  Far from helping civilians in Iraq and Syria, the military involvement of the UK has fuelled armed violence and exacerbated existing problems.  Greens advocate humanitarian support not military strikes. We would work with the UN and relevant parties to the conflicts to promote peace through political solutions, and disarmament, demobilisation and reintegration of combatants.
7) Do you think that the government should suspend arms exports to Saudi Arabia over its involvement in the bombing campaign of Yemen?
Yes, as a first step towards fulfilling commitments not to sell or export weapons and tortune equipment to countries that have poor human rights records or which are engaged in aggressive militarism.
With regard to arms exports to Saudi Arabia, Green Party MP Caroline Lucas took the lead in September 2016 in calling for a parliamentary debate, saying: the UK's "continued arming of Saudi Arabia is a stain on our reputation on the world stage. While they continue to breach international law in Yemen, we are aiding and abetting their wrongdoing by supplying them with military equipment. MPs should be given a chance to debate and vote on our continued arms sales to this brutal regime."   
http://www.independent.co.uk/news/uk/politics/saudi-arabia-arms-sales-british-us-senate-paul-caroline-lucas-a7307546.html
8) What would you propose to address increasing levels of hate crime in Britain, including attacks on the Muslim community, Jewish community, and on refugees and migrants?
The Green Party would be guided by our principles and policies opposing hate crimes and discrimination based on race, nationality, ethnic origins, gender, sexual identity, religion or immigration status.  In conjunction with these principles, we would seek to:
engage with community representatives – including gender balance wherever possible – to tackle the causes and prejudices that give rise to bigotry and hate crimes;

promote positive education and understanding about the history and lives of the different communities living in Hackney/London/Britain, starting in primary schools and continuing at all levels;
increase resources for affordable housing, schools, health care, youth clubs and services etc, recognising that some forms of prejudice are driven by fears about inadequate resources being overstretched – for which migrants, refugees or other communities are wrongly and unfairly scapegoated;
support community initiatives to oppose the scapegoating of any groups, to foster greater understanding, and to prevent violence;
promote training in nonviolent techniques and communications tools to give greater safety and confidence to people who may become the targets of hate crimes or who want to know how to stand up to hate-crime perpetrators without contributing to the violence in such situations;
hold perpetrators to account through appropriate legal or societal channels, with emphasis on changing attitudes rather than just meting out punishment (depending on the nature of the hate crimes and age and circumstances of perpetrators).