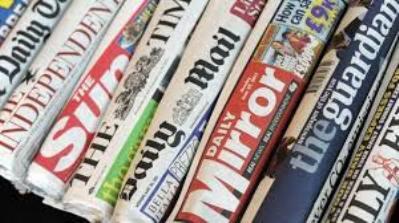 This page will keep you up to date with articles, letters and other content about the UK general election which have a focus on the Middle East, British Foreign policy and community relations issues. 
Brexit Britain: Global leadership or Conservative introspection? (The New Arab)
Joseph Willits, 30 May 2017
Caabu's Joseph Willits writes about the discussion surounding 'Global Britain' and the impact that Brexit has had on UK foreign policy, particulary in regard to the Middle East. He writes: 
"Since the Brexit vote in June 2016, UK foreign policy - particularly on the Middle East - has taken a back seat. Resolving conflicts in Syria and Yemen, and British obligations towards Palestinians and Israelis alike, have been placed on the backburner, given the negotiations of the UK's relationship with the EU." 
Corbyn is right: of course Manchester was linked to British foreign policy (The Guardian)
Simon Jenkins, 26 May 2017
Guardian columnist Simon Jenkins responds to Jeremy Corbyn's speech in the wake of the Manchester bombing, in which the Labour leader discussed the impact of UK foreign policy and interventions abroad. Jenkins argues that the policies of successive Prime Ministers since Tony Blair to "suppress militant Islam" have only led to "an increase in Islamist terrorism", and that it is "mendacious to try to sanitise our overheated and jingoistic response" to domestic atrocities by "pretending that it is unrelated to British foreign policy". He criticises Corbyn, however, for "seeking to make electoral capital from a tragedy" by linking terror attacks "not just to foreign policy but to domestic austerity", when the Labour leader cited cuts to police budgets and staff shortages in the security services.
Planning for Post-Brexit Britian's Place on the global stage (Chatham House) 
Georgina Wright and Professor Richard G Whitman, 19 May 2017
Georgina and Richard from Chatham House express the view that the party manifestos do not focus enough on foreign policy and that the parties have not figured out what a post Brexit British foreign policy looks like. They say that both Labour and Conservatives are committed to maintaining defence spending and overseas development assistance at present levels. Whilst the two parties appear to diverge on the nuclear deterrent, according to Georgina and Richard this is in tone, rather than in policy. One possible difference between the two parties is that Corbyn has suggested the 'possibility of cooperating with the EU in its operational missions. This marks a difference of approach with those who see EU defence cooperation as undermining NATO.' The article ends with the suggestion that with Brexit, Britian has an opportunity to rehsape its global image, yet regrettably the parties have not taken steps towards this in their manifestos. 
Corbyn's election manifesto for the Middle East is radical and morally courageous (Middle East Eye)
Peter Oborne, 19 May 2017
Peter Oborne has said that the cross party consensus that existed from Blair onwards 'has been smashed thanks to Jeremy Corbyn'. According to Oborne foreign policy between Labour and the Conservatives has been identical. Corbyn's manifesto on the other hand is 'is a well-argued and coherent critique of the foreign policy consensus which has done so much damage over the last quarter of a century.' Oborne heralds Corbyn as finally speaking out against the illegal intervention of the US and its allies. Corbyn is also lauded as 'brave' in his promises to implement the will of parliament by recognising the state of Palestine and his demand for an independent, UN led investigation into Saudi breaches of international humanitarian law in Yemen. Oborne ends his opinion piece, declaring that this 'radical and brave manifesto' is being misrepresented and ignored. 
We need a refugees minister (The Guardian)
Caroline Moorehead, 17 May 2017
Caroline Moorehead, author of 2005's Human Cargo: A Journey Among Refugees, argues in the Guardian for the appointment of a minister for refugees in the next government to counter a "two-tier system" that results in vastly different experiences for people arriving in Britain. She writes that eighteen months after the death of Aylan Kurdi and the emotive response it prompted, little has been done to make good on the promises made to "provide better help for those who made it to Europe's shores", and Britain's record of granting refugee status to asylum seekers is "not generous" when seen in the context of global figures. She contrasts the experiences of those resettled in Britain via official programmes and those arriving "illegally", the latter of whom "face uncertainty, protracted waits and bureaucratic mayhem", despite both fleeing the same conflicts. She says that a cabinet appointment, proposed by the all-party parliamentary group on refugees, could "not only bring badly needed coherence to the system but also coordinate the UK's efforts at protection". Richard Hamilton MP had been appointed as minister for Syrian refugees, she says, but the post was then scrapped by Theresa May.
Labour will make Britain a force for good – the Tories would take us to war (The Guardian)
Emily Thornberry, 11 May 2017
Labour's shadow secretary of state for foreign and commonwealth affairs Emily Thornberry writes in the Guardian to criticise the Conservative government's foreign policy record and diplomatic priorities, arguing that a Labour government would "strive to reduce not increase global tensions" and "put human rights back at the heart of foreign policy". Thornberry evokes the memory of Robin Cook, the Labour Foreign Secretary from 1997 to 2001 who later resigned over the Iraq War, quoting his remarks that the UK "must support the demands of other peoples for the democratic rights on which we insist for ourselves". Criticising the current government's positions on Bahrain, Saudi Arabia, Egypt and others, Thornberry says that Labour would "demand an independent UN investigation into alleged war crimes in Yemen" and suspend arms sales to the Saudi-led coalition pending its conclusion. She claims that, if victorious on 8 June, Theresa May would "call an immediate vote on military action against the Syrian government" without UN authorisation, risking conflict with Russia and Iran.
A century of rubbing salt in Palestinian wounds is surely enough, even for Britain (The Guardian)
Manuel Hassassian, 12 April 2017 
The Palestinian Ambassador to the UK, Manuel Hassassian writes that 'the Conservative government seems to be increasingly isolated in its unconditional support for Israel'. In contrast to the government he argues that Parliament and opposition parties have been more and more critical of Israeli breaches of international law, treatment of detained children and continued settlement expansion. The government's centenary celebrations of the Balfour declarations planned for 2 November 2017, exemplify their one sided approach for Manuel as while this is a date Theresa May's government will be 'marking with pride' for Palestinians it marks the loss of their inheritance and the creation of generations of refugees. Whilst this year marks 100 years since the Balfour Declaration, it also marks 50 years of occupation and 10 years since the siege on Gaza began.
The next Government should do the right thing by refugees (The Times)
Gonzalo Vargas Llosa, 8 May 2017
UNHCR's Representative to the UK, Gonzalo Vargas Llosa is urging the UK Government to do the right thing by refugees. UNHCR are asking for the UK Government to resettle 10,000 refugees in Britain from war-ravaged regions, which they say is a "meaningful but realistic increase over the existing commitment, made in 2015, to receive 20,000 Syrians and 3,000 children at risk by 2020." They also urge for the current commitment to spend 0.7% of national income annually on foreign aid to be maintained: "Shattered lives really are being saved around the world by the British taxpayers' generosity." UNHCR's third ask of the Government is "to adopt a more generous approach to refugee family reunification. The current criteria are simply too restrictive and complex...For many refugees, the pain of separation remains the biggest obstacle to their successful integration in a new country."
You can read more about UNHCR's priorities for the UK Government here.