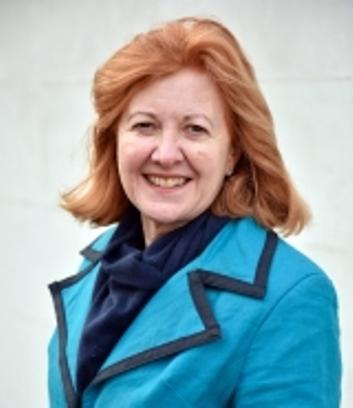 Victoria Borwick (Kensington)
Twitter: @backborwick Visit her website here.
 Do you agree that the UK should recognise Palestine? What would be your reasons for and against recognition?
I support a two-state solution and defend the right of Israel to protect its security while condemning illegal settlement building.
2)  Should the UK call for an end to all illegal Israeli settlement construction on Palestinian land, and stop trade with Israeli settlements? Do you consider settlements as an obstacle to peace, and what can the UK Government do about them?
I believe that it is the right of Israel to protect its security, but I condemn illegal settlement building.
3) Do you think that the UK's response to the refugee crisis has been satisfactory? What more should the UK be doing, in particular in countries where most refugees are being hosted?
I believe that we should welcome refugees, and my understanding from Kensington is that we have exceeded our allocation which is good news, I have also been working with the local churches to facilitate this.  Obviously my briefings only concern Kensington.
4) Should guarantees on human rights be a condition of new free trade agreements after the UK leaves the EU?
We are not leaving the ECHR, so that is not an issue currently.
5) Will Brexit change Britain's foreign policy priorities in the Middle East? If so, how? What role can the UK play in the Middle East?
I believe that there will be opportunities for Britain to negotiate trade deals with a number of Middle East states post –Brexit.
6) Do you support Britain's continued military involvement against ISIS in Syria and Iraq?
I support the UK's leading role in the Global Coalition efforts to defeat ISIS.
7) Do you think that the government should suspend arms exports to Saudi Arabia over its involvement in the bombing campaign of Yemen?
I understand that the UK operates one of the most robust export control regimes in the world and keep our defence exports to Saudi Arabia under careful and continual review.  If I get re-elected and you wish me to ask for more detailed responses on this from the Defence Dept obviously I would be happy to do so.
8) What would you propose to address increasing levels of hate crime in Britain, including attacks on the Muslim community, Jewish community, and on refugees and migrants?
This is terrible and very important to address, certainly locally we have a great community team and it is important to strengthen that and all work together.  We monitor this locally and the Borough Commander has not reported a serious increase currently.
Tomorrow (11 May 2017) I am a guest at the Muslim Cultural Heritage Centre so I have no doubt some of these topics will be discussed.