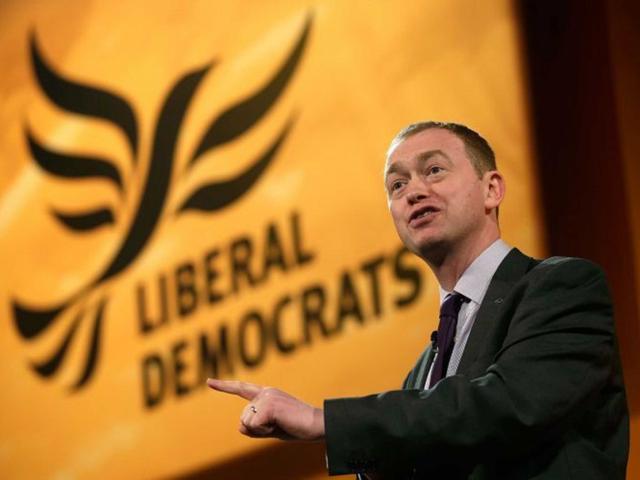 Resettlement of Syrian refugees
Liberal Democrat leader Tim Farron has said that the UK should take in 50,000 more Syrian refugees from camps in the region and has urged the Labour Party to match this pledge: 
"Labour should match this, this is a challenge to other parties and particularly to the government. I think we need a strong opposition and you only get that with a clear alternative, this is our clear alternative."
They have said that the cost of resettling an additional 50,000 refugees would require £4.3bn in investment:
"I don't want us to be the kind of country who turns our back on those in desperate need, this is about Britain doing it's fair share. It's not about taking all of the burden."
The Lib Dems have also said they will re-open the so-called Dubs amendment scheme
Military action in Syria
Liberal Democrat leader, Tim Farron, has expressed concern about reports that Theresa May is planning a Parliamentary vote on military action is Syria and that it was deeply worrying that May "would back military intervention against Assad in Syria outside of a wider diplomatic strategy and without UN backing". He said Donald Trump's bombing of Syrian regime assets last month was a proportionate response, and the use of chemical weapons was indefensible, but it was wrong to have gone ahead "unilaterally, without allies, outside of a wider strategy".
Farron went on: "May would be wise not to use Syria as a campaign tool in this election. This would come across as calculating, unconsidered, and without the best interest of the Syrian people at heart."
Previously, Tim Farron had an opinion piece in the Guardian: Why I support Trump's Syria strike.
In the immediate aftermath of Trump's strikes against Assad, Farron expressed his support for the action but disagreement with the way in which it was conducted. Farron feels that Trump 'taking matters into his own hands without thinking of the consequences, without a wider plan, without considering what next, exposes both his naivety about how the world works and his potential to create instability on an international scale'. For Farron the UK must protect civilians in Syria and work towards ending the conflict through diplomacy. Farron feels that any action in Syria should not be unilateral but part of a wider strategy. 
Immigration Policy
Tim Farron has accused Theresa May of peddling 'poisonous propaganda' about immigrants that leads directly to hate crimes. Farron is opposed to the government's goal to reduce net migration below 100,000 per year and believes that May is playing 'the immigration card' at the general election. Farron 'revealed that the rights of the three million EU citizens in the UK would be at the heart of his party's election campaign'. 
Interview with Muslim News newspaper
Tim Farron gave an exclusive interview to the Muslim News newspaper. Alongside discussing the Palestinian issue, he talked about the Liberal Democrat view on Syrian refugees, Islamophobia, the Prevent programme and Muslim parliamentary candidates.
Palestine
The Liberal Democrat leader spoke on the issue of occupation in Palestine and with regards to Israel, said that "something needed to be done about its building of more and more illegal settlements". Farron showed his support for the two-state solution, saying that "the most likely way of achieving that in a lasting way is for no side to feel that they've lost and that mean it should be dealt with – it should be arrived at through consensus that's the ideal". However, he states that the more Israel proceeds with building illegal settlements, the "more two-state solution does become impossible." He also admitted that the recommendation, by the new House of Lords committee report, of Britain recognising Palestine as a state could become close to reality.
On the subject of the former Bradford MP David Ward, who was sacked as a candidate following allegations of anti-Semitism, Tim Farron said it is legitimate to criticise the Israeli government for their actions, however, implying the guilt of these actions to all Jews is unacceptable and anti-Semitic.
Syria and refugees
When talking about the values of the Lib Dems, Time Farron said, "the party that's gone out of its way and fought the corner of refugees fleeing from Syria, from Afghanistan, Eritrea, Sudan and so on." He described the plans that his party has in mind for expanding the Syrian Vulnerable Persons Resettlement Scheme in order to offer sanctuary to 50,000 people. He stated that the Liberal Democrat party would also reinstate the Dubs initiative, "so the young people from the camps, unaccompanied minors in the camps in Europe principally, but not entirely from Syria."
Islamophobia
Discussing Islamophobia, Tim Farron commented on the awareness of the issue by an under-resourced police force, and suggested that it is perhaps not guided sufficiently by the current government to take Islamophobic incidents as seriously as they should. He said, "I worry very much that what that does is it sends out a message to people who feel anxious about Muslim communities who got anti-Islamic sentiments that somehow by dealing with the Islamic community in that kind of way, you're ticking a box of people who are just waiting to hear kind of racist messages."
Prevent
Tim Farron said that the Government's prevent programme needs to be moved away from the Home Office and should be redrawn.  In particular, he was critical of Schedule 7 of the Terrorism Act 2000, which allows for the detention of passengers at ports for up to nine hours on no grounds for suspicion of crime. He said, "So S7 comes out that same place that the Prevent strategy comes out of. It's not about tackling the problem. It's about kind of dealing with people's fears. Well, let's deal with people's fears by getting to know each other better rather than demonising one community over another and absolutely, as you say, it should be evidence-led."
Muslim candidates
On diversity in politics and in his political party, the Lib Dem leader implied that he could have done more if the general election had not come so soon. He emphasised that one of his concerns has been the "lack of representation" particularly from the Muslim community in the UK.
He highlighted that, for the first time, there are Muslim candidates that have a realistic chance of winning seats for the Liberal Democrats. "Ade Adeyemo in Solihull, Shaffaq Mohammed in Sheffield Central, Amna Ahmad in Sutton and Cheam are all eminently winnable constituencies," he said.