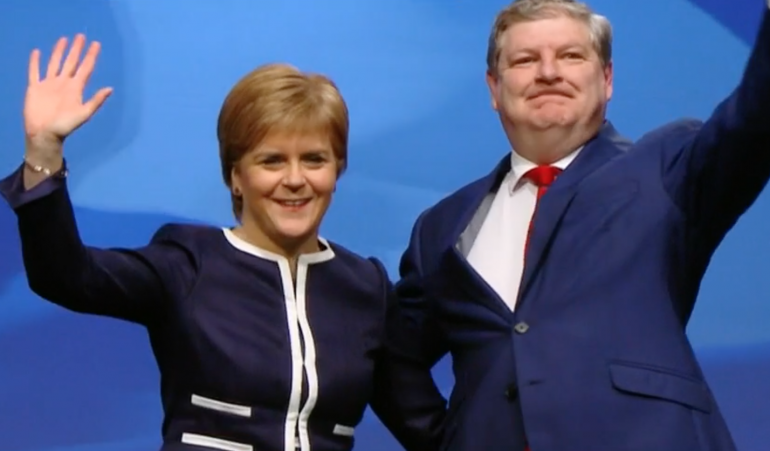 Foreign Policy
Nicola Sturgeon said that in the wake of the Manchester bombings, UK foreign policy could not become a "no-go area" for debate during the remainder of the General Election campaign. The SNP First Minister said that we should not be "looking to blame anybody for what happened in Manchester other than the terrorist that carried out that atrocity and anybody who aided and abetted him in doing that", but that we "must be able to have a robust debate about foreign policy, about security, about how we keep the population safe". Her comments came after Jeremy Corbyn was criticised for a speech which was said to link terror attacks in the UK to foreign policy and military action overseas.
"I've been a long-standing critic of the war in Iraq, the SNP did not vote for the bombing campaign in Syria because we believe that these kinds of foreign-policy approaches have tended to hinder rather than help the process of dealing with the underlying problems", said Mrs Sturgeon. "We must be able to have these debates, particularly in an election campaign, without anyone suggesting in any way, shape or form that that is justifying or defending terrorist atrocities."
Military action in Syria
Alex Salmond has said that the SNP will not back more Syria bombs. The SNP will oppose any strikes against Assad if there is to be a second vote. According to Salmond "A strong SNP opposition will work to ensure that the UK is not dragged once again into military action without a plan or coherent strategy and without the rule of international law being respected – including seeking a full-scale UN-led investigation into Syrian-regime chemical attacks, rather than signing up for unilateral military action."