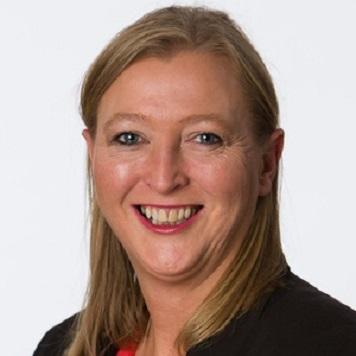 Gill Ogilvie (Walsall North)
Twitter: @GillOgilvie. More information can be found here.
1.  Do you agree that the UK should recognise Palestine? What would be your reasons for and against recognition?
Yes  - its a no brainer.
2. Should the UK call for an end to all illegal Israeli settlement construction on Palestinian land, and stop trade with Israeli settlements? Do you consider settlements as an obstacle to peace, and what can the UK Government do about them?
Yes – they are an obstacle to peace because they prevent the possibility of a two state solution and the UK government can ensure that international law is applied against the state of Israel through the United Nations instead of turning a blind eye.
3. Do you think that the UK's response to the refugee crisis has been satisfactory? What more should the UK be doing, in particular in countries where most refugees are being hosted?
No, it has been wilfully unsatisfactory. The UK should have given assistance by way of aid and government agency in the countries where they are being hosted. In addition the UK government should not have put the barriers down but instead should have welcomed many more refugees to the UK.
4. Should guarantees on human rights be a condition of new free trade agreements after the UK leaves the EU?
Yes.
5. Will Brexit change Britain's foreign policy priorities in the Middle East? If so, how? What role can the UK play in the Middle East?
It would depend on whose Brexit. The hard right that have taken control of the Tory Party have already a history of calling for cuts on aid and as it seems that Trump seems to be calling a lot of the shots, or at least as a minimum, the Tories seem to be emulating Trump, there would be a real possibility of a 'Britain First' type foreign policy as has happened in the US.
6. Do you think the UK could/should be doing more to uphold the rule of international law in the Middle East?
Yes.
7. Do you believe that Britain should take back children of British ISIS fighters from Iraq and Syria?
Yes.
8. Do you think that the government should suspend arms exports to Saudi Arabia over its involvement in the bombing campaign of Yemen?
Yes – it should not have supplied arms in the first place to such a reactionary regime.
9. What would you propose to address increasing levels of hate crime in Britain, including attacks on the Muslim community, Jewish community, and on refugees and migrants?
Increase dialogue amongst communities, better education on these issues in schools and creating a society where people have hope rather than looking for someone else to blame.