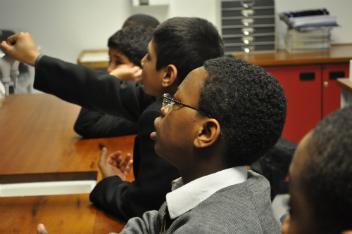 Council for Arab-British Understanding (Caabu) offers lively, expert speakers to address knowledge gaps about the Arab world. As a result of fresh funding we are now able to offer talks and workshops free of charge to schools throughout Britain.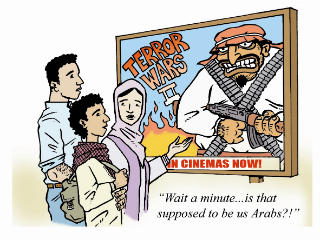 Caabu has an outstanding record in education outreach, running education workshops for many year. Caabu facilitates in a variety of ways, delivering assemblies, workshops and debates to students of all ages, from KS 2 to KS 5. Caabu is happy to explore new topics and methods of delivery according to school interest and preference.
Examples of our previous work with schools include:
Facilitating discussion in a class room setting
Delivering lectures to large audiences
Organising a series of workshops to cover an entire day
The education programme aims to inspire critical thinking and for students to look beyond the headlines to the underlying issues.
Popular Topics
Many topics fall within our field of expertise. If you're stuck for ideas, the following is a list of the most commonly requested topics:
General introduction to the Arab World, Arabs and Arab culture
The Arab Uprisings
The Israel Palestine conflict
Arab stereotypes and images of the Middle East
Multiculturalism in Britain
The Syrian Refugee Crisis 
If you would like some advice on picking a topic, or have a particular topic you would like us to cover, contact our Director Chris Doyle doylec@caabu.org or call 0207 832 1321.
Key Details
We ask that schools cover any travel expenses incurred, and, if necessary, the costs of overnight accomodation.
Our speakers are fully DBS checked.
All our speakers will require access to a laptop and a date projector. Our talks are usually based around a Powerpoint presentation, so any provided IT systems need to be fully compatible with the .ppt and the .pptx file formats.
Supporting our Education work
All of Caabu's work in schools is very demanding in terms of administration and staff time. The average one hour workshop, for example, costs Caabu approximately £200. So that we can continue to offer this vital service, we gratefully accept any contributions to our costs or donations for our work from the schools that we work with.To donate just click on the Paypal link on the right hand side of this page.   
Our education programme is kindly supported by the Amjad and Suha Bseisu Foundation. More information about them can be found here.