Caabu's work advancing Arab-British relations is more vital than ever. This includes taking MPs on delegations to witness first-hand the many pressing issues facing the Middle East, advocating on these issues in Parliament, and speaking to schoolchildren across the UK. 
One of the best ways of supporting our work is to become a Caabu member. As well as this, Caabu membership, at just £50 a year, includes several benefits, from our daily news summary to exclusive events. 
Below you can find six great reasons to join Caabu, which you can do so here. 
For more information about Caabu's work, you may wish to watch our 50th anniversary video. 
1) Daily Press Summary 
Caabu members receive a daily summary of all news relating to the Arab world, from current affairs to culture, which is covered in the five main British newspapers- The Financial Times, The Guardian, The Independent, The Telegraph and The Times. 
This is an invaluable resource for anyone looking to keep up-to-date with relevant news as well as to gain an insight into the UK's press coverage of the Arab world (we do not filter anything out). 
2) Exclusive events 
Caabu offers its members the opportunity to enjoy its full events' programme, holding frequent events both in Parliament and in our board room, some of which are held exclusively for members. 
These events feature expert speakers, cover a wide range of issues from across the region and also provide excellent networking opportunities. 2018 promises to be another busy events' programme. 
3) Caabu's new weekly events' guide 
Caabu now sends out a weekly guide to our members containing upcoming events, TV and radio programmes, and exhibitions and plays which may be of interest to you. 
These listings have been well received so far and we make a particular effort to include events from across the UK, ideal for those who are unable to attend our events in London. 
4) Monthly electronic newsletter
Every month we send a newsletter to our members detailing Caabu's activities. This includes information about our parliamentary delegations to the region, advocacy work and media activities. With 2018 promising to be another busy year for Caabu, becoming a member is a great way to keep up-to-date with our work.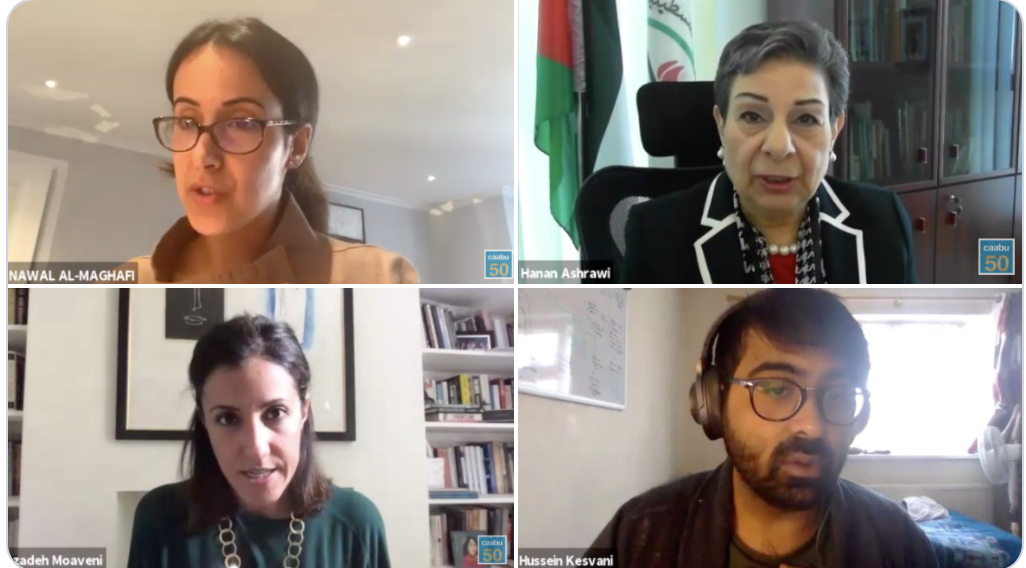 5) Specialist reports
Caabu members gain access to our specialist parliamentary reports. These cover a range of thematic issues and can either be hard copies or electronic reports sent directly to you, and are ideal for those looking to understand particular issues in further detail. 
6) Supporting Caabu
By becoming a Caabu member, you will also be providing crucial support for us to be able to continue our efforts to improve Arab-British understanding and help develop a more coherent UK Middle East policy in 2018 and beyond. 
Caabu members play a key advocacy role in writing to MPs and the media on many pressing issues facing the region. 
Members' financial support is also vital to enhancing our work, from our parliamentary delegations to our education programme. With the majority of Caabu's funding coming from individuals, support from members goes a very long way.