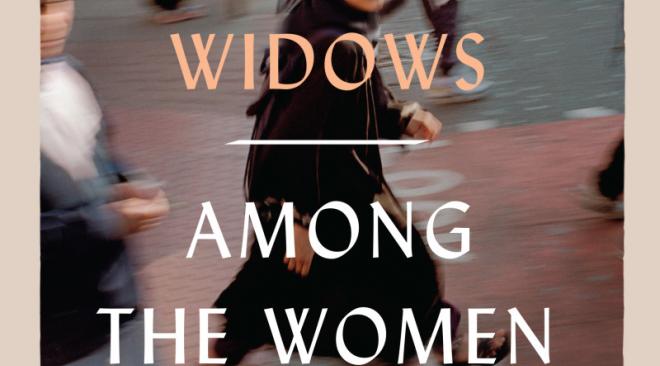 Caabu invites you to an online discussion on Monday 4 May 2020 at 14:00 UK time (BST) on the women of ISIS with Azadeh Moaveni, who will be speaking about her book, Guest House for Young Widows: Among the Women of ISIS. 
The book has been longlisted for the 2020 Orwell Prize for Political Writing.
You can sign up for the discussion here using your email address. Once you have signed up, details will then be emailed to you. 
Please register below AHEAD of time to join this online briefing. This makes it much more helpful to us. 
https://zoom.us/meeting/register/tJ0kduytqDgoE9PQW9PomZjUmXseXT-C3b-i 
When: Monday 4 May 2020, 14:00 (BST) 
Where: Online. Sign up for the discussion here.
Keep up to date with Caabu's work by liking our Facebook page and following us on Twitter.
Also if you would be interested in signing up as a member to support our work, you can do so here. You can also sign up as a Caabu member over the phone. Please do also watch our video, about 50 years of our vital work. 
About the book:
An intimate, deeply reported account of the women who made a shocking decision: to leave their comfortable lives behind and join the Islamic State.
In early 2014, the Islamic State clinched its control of Raqqa in Syria. Baghdadi, the leader of ISIS, urged Muslims around the world to come join the caliphate. Having witnessed the brutal oppression of the Assad regime in Syria, and moved to fight for justice, thousands of men and women heeded his call.
At the heart of this story is a cast of unforgettable young women who responded. Emma, from Germany; Sharmeena, from Bethnal Green, London; Nour, from Tunis: these were women - some still in school - from urban families, some with university degrees and bookshelves filled with novels by Jane Austen and Dan Brown; many with cosmopolitan dreams of travel and adventure. But instead of finding a land of justice and piety, they found themselves trapped within the most brutal terrorist regime of the twenty-first century, a world of chaos and upheaval and violence.
What is the line between victim and collaborator? How do we judge these women who both suffered and inflicted intense pain? What role is there for Muslim women in the West? In what is bound to be a modern classic of narrative nonfiction, Moaveni takes us into the school hallways of London, kitchen tables in Germany, the coffee shops in Tunis, the caliphate's OB/GYN and its 'Guest House for Young Widows' - where wives of the fallen waited to be remarried - to demonstrate that the problem called terrorism is a far more complex, political, and deeply relatable one than we generally admit.
About the speaker: 
Azadeh Moaveni is a journalist, writer and academic, who has been covering the the Middle East for nearly two decades. She started reporting in Cairo in 1999 while on a Fulbright fellowship, and worked across the region for the next several years, covering Iran, Lebanon, Syria, Egypt, and Iraq. Her work has focused throughout on how women and girls are impacted by political instability and conflict, as well as the interplay between militarism, Islamism and women's social status and rights. A Pulitzer finalist, she is the author of Lipstick Jihad, Honeymoon in Tehran, and co-author, with Iranian Nobel Peace Laurate Shirin Ebadi, of Iran Awakening, which has been translated into over forty languages. She writes for the London Review of Books, the Guardian, and the New York Times, among other publications. She is Director of the Project for Gender and Conflict at the International Crisis Group and Lecturer in Journalism at New York University, London. More about her here.
She Tweets @AzadehMoaveni.
Keep up to date with Caabu's work by liking our Facebook page and following us on Twitter.