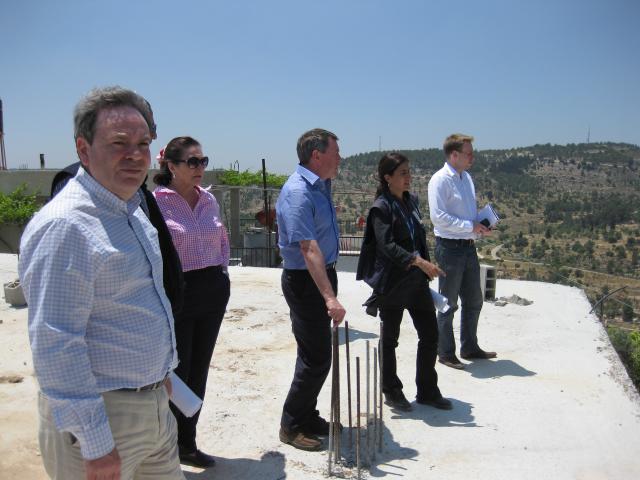 Since November 2010, Caabu has taken ten delegations of UK Parliamentarians to visit the military courts and the families of detainees.
Lord Alf Dubs, who visited Ofer military court on a Caabu delegation in April 2011, said:
"In the court we visited we saw a 14 year-old and a 15-year-old, one of them in tears, both looking absolutely bewildered. What shocked me as much as anything was to see that these young persons-children-had chains or shackles around their ankles while sitting in court… I do not believe that this process of humiliation represents justice. I believe that the way in which these young people are treated is in itself an obstacle to the achievement by Israel of a peaceful relationship with the Palestinian people."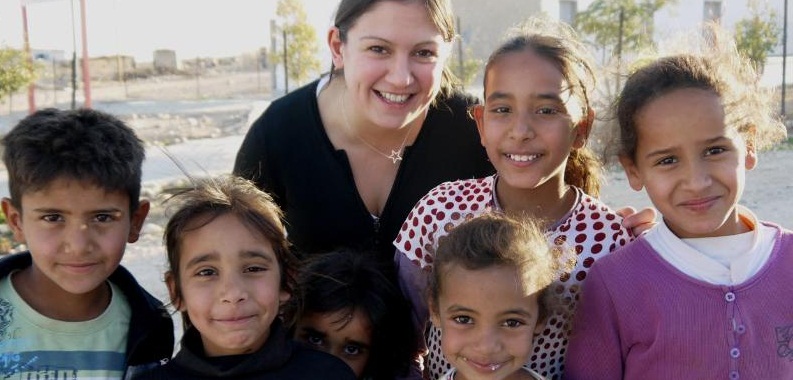 Lisa Nandy MP, who visited Ofer on a Caabu delegation in December 2011 and witnessed the trial of a 14-year-old boy, said:
"In five minutes he had been found guilty of stone-throwing and was sentenced to nine months. It was shocking to see a child being put through this process. It's difficult to see how a [political]solution can be reached when young people are being treated in this manner. They end up with very little hope for their future and very angry about their treatment."
Caabu delegate speaks out against detention of Palestinian children in Parliament

Rt Hon Dame Joan Ruddock MP, who visited Ofer military courts as part of a Caabu delegation to the West Bank in May 2012, made an impassioned speech in Parliament about Israel's treatment of child detainees.  Her full speech can be read here or watched here.
"… the pressure of occupation increases, relentlessly pressing down on every aspect of Palestinian existence. Nowhere is that more poignant than in the treatment of children—those who throw stones at the wall, at passing military vehicles, at the symbols of their oppressors. For those offences, children as young as 12 are arrested, taken from their homes in night raids, interrogated with no parent or lawyer present, tried in military courts and imprisoned in Israeli jails, where their families cannot visit them."
Caabu delegates secure parliamentary debate on child prisoners
As a result of their visit to Ofer military court, participants on a Caabu delegation to the West Bank secured a 90-minute Westminster Hall debate on the detention of Palestinian children in November 2010.  The debate was the first time the issue of Palestinian child detainees was raised in Parliament.
Sandra Osborne, the MP and Caabu delegate who secured the debate, said of her visit to Ofer:
"The courtroom procedures were witnessed by our delegation in a tense and distressing atmosphere. There was a jangle of chains outside the door of the courtroom. All the visitors froze. Army officers led child detainees into the military courtroom. The children's legs were shackled, they were handcuffed and they were all kitted out in brown jumpsuits. One had to wonder if the soldiers felt threatened by 13 and 14-year-old boys.
"We waited in the basic concrete courtrooms, looking at the uniformed judge and prosecutors. Two parallel processes happened. The judge, the prosecuting team and the defence lawyer discussed the case in Hebrew, with an interpreter translating into Arabic. No witnesses were called and no testimony was challenged. The judge never once looked at the children or spoke to them. Some children only met their lawyers for the first time in the courtroom. Each child's case lasted barely a few minutes."
The full debate can be read here.
Go to Caabu's in depth Report: No Security in Injustice