Our friends at the Arab British Centre are continuing with their Safar Film Festival (which began in 2012) in 2021 which runs from 1-17 July 2021. Please support their work by joining them for Safar 2021!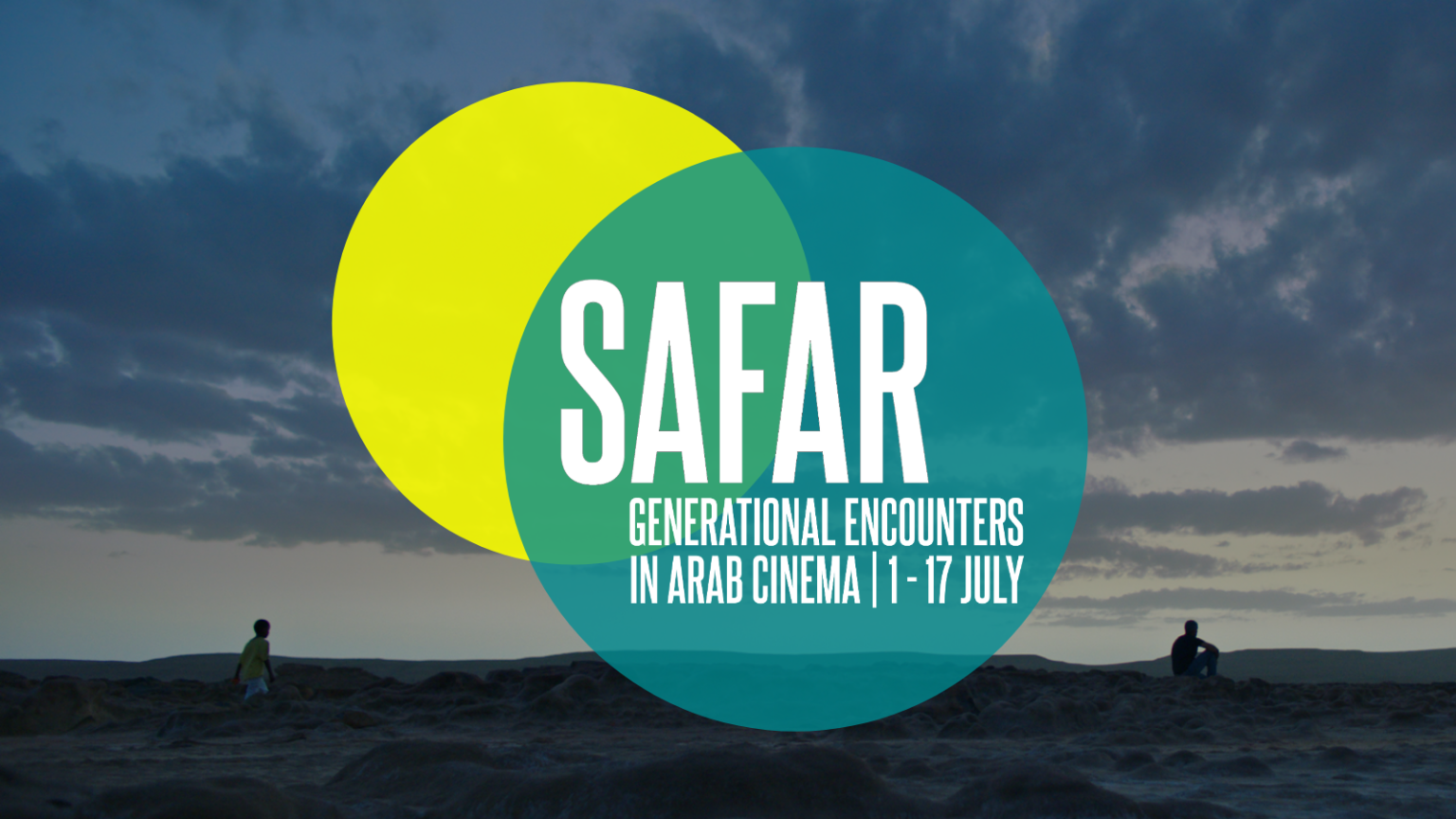 This is a fantastic opportunity for Caabu members, supporters and friends to explore Arab cinema through the theme of this year's edition, Generational Encounters in Arab Cinema. There are films and documentaries from Algeria, Egypt, Lebanon, Morocco, Palestine, Sudan, Syria  and Tunisia, and those documenting British-Arab and refugee and migrant experiences. 
Over the course of 2021's festival, there are physical screenings in London - at the Barbican, the ICA and Ciné Lumière, online film screenings (only available to viewers in the UK) and online talks and discussions (available globally). All online film screenings, talks and discussions are free.   
The full programme is here and we recommend all of it, but here are some highlights which you may be interested in. 
A Son 
Directed by Mehdi M. Barsaoui
Saturday 3 July 8:35pm BST, Ciné Lumière, Institut français,17 Queensberry Place, London, SW7 2DT
Tickets here.
Tunisia, summer 2011.
A holiday to the Southern country ends in disaster for Fares, Meriem and their 10-year old son Aziz when he is accidentally shot in an ambush. His injury will change the family's lives forever and lead to the discovery of a long-buried secret. Will Aziz and their relationship survive?
Starring Cesar- and Cannes Best Actor Award-winning Sami Bouajila as Fares, A Son is the debut feature-length film of Mehdi M. Barsaoui. It received its World Premiere at the 76th Venice International Film Festival.

Masterclass with Palestinian actor, Ali Suliman
Monday 5 July 4pm BST (free online event, global access)
Register here.
From his work on Hany Abu Assad's Golden Globe winner Paradise Now (2005) to Ameen Nayfeh's Venice-awarded debut 200 Meters (2020), Ali Suliman has constantly reinvented himself with every performance, intensely connecting with each character he portrays while shying away from stereotypical roles. In this Master Class, moderated by film critic Jay Weissberg, the Palestinian actor speaks about his diverse acting journey. Suliman reflects on working with Peter Berg and Ridley Scott in Hollywood as well as established filmmakers in the Arab world such as Elia Suleiman and Ghassan Salhab, while also lending his talents to support the careers of emerging Arab filmmakers including Emirati director Majid Al Ansari and Jordanian director Yahya Al-Abdallah.

200 Meters
Directed by Ameen Nayfeh
Saturday 10 July 6pm BST, ICA, The Mall, London SW1Y 5AH 
Tickets here.
Mustafa and his wife Salwa live 200 meters apart in villages separated by the wall. One day he gets a call every parent dreads: his son has had an accident. Rushing to cross the Israeli checkpoint, Mustafa is denied on a technicality. But a father's love won't give up and he will do anything to reach his son. A 200 meter distance becomes a 200 kilometer odyssey, as Mustafa, left with no choice, attempts to smuggle himself to the other side of the wall.
The screening will be followed by a discussion on Palestine and its cinema with director Ameen Nayfeh.

Sugar Cage
Directed by Zeina Alqahwaji
Available to watch online in the UK only from Sunday 11 July - Sunday 17 July.
Register here.
In an attempt to record a standstill life, filmmaker Zeina Alqahwaji trains her camera to examine the intimate life of her aging parents over the course of 8 years since the beginning of a civil movement followed by a war in Syria. Observing scenes of isolation, fear and stagnancy that overshadow life at home, they are still equated with enough sensibilities and love bonding them together against the heaviness of time and war.
On Thursday 15 July at 6pm, Zeina Alqahwaji will be joining the festival in an online panel discussion exploring shooting documentaries in your family home. Register here.
My English Cousin
Directed by Karim Sayad 
Available to watch online in the UK only from Sunday 11 July - Sunday 17 July.
Register here.
2001, Fahed arrives on UK soil overflowing with aspirations and dreams…
2018, in the thrall of a mid-life crisis, he must now make a decision. Will he continue his humble lifestyle working 50-hours weeks between the take-away and the factory, or will he return to Algeria, a country he fled in the hope of making a better life for himself?