Caabu Parliamentary delegation to the occupied Palestinian territory, February 2023
From 12-16 February 2023, Caabu, Medical Aid for Palestinians and the Balfour Project took a delegation of British parliamentarians to the occupied Palestinian territory. The delegation included Labour MPs, Helen Hayes ( the MP for Dulwich and West Norwood and also Shadow Minister for Children and Early Years), Kim Leadbeater ( the MP for Batley and Spen) and Conservative Peer, Lord Mark McInnes. It was accompanied by Joseph Willits from Caabu, Rohan Talbot and Aseel Baidoun from Medical Aid for Palestinians, Martha Scott-Cracknell from the Balfour Project and Lance Price, adviser to Kim Leadbeater MP. 
The delegation met with and had field visits with a wide variety of bodies and organisations, including the British Consulate in Jerusalem, the UN, Palestinian and Israeli civil society, and international human rights organisations. The delegation also met with the brother of Shireen Abu Akleh, at the home of the murdered Palestinian-American journalist. Her killing is yet to be properly investigated and her family have still not received justice.
We were very grateful to our partners, who briefed the delegates and allowed them to see the situation on the ground for themselves.
Some of the issues covered on the delegation included settlement expansion and the increase of settler violence against Palestinians in occupied territory, and the increasingly emboldened attitude of settlers supported by a Jewish supremacist Israeli government with settlers. With Palestinian human rights organisation, Al Haq, the delegation visited Turmus'ayya in Ramallah district and heard testimonies and saw the impact of recent settler attacks there, and also visited Qarawat Bani Hassan in Salfit. The delegates met the family of a 27 year old man who was shot in the head and killed by an armed group of settlers from the nearby illegal settlement outpost of Yair Farm who had attacked Palestinians on the outskirts of the town.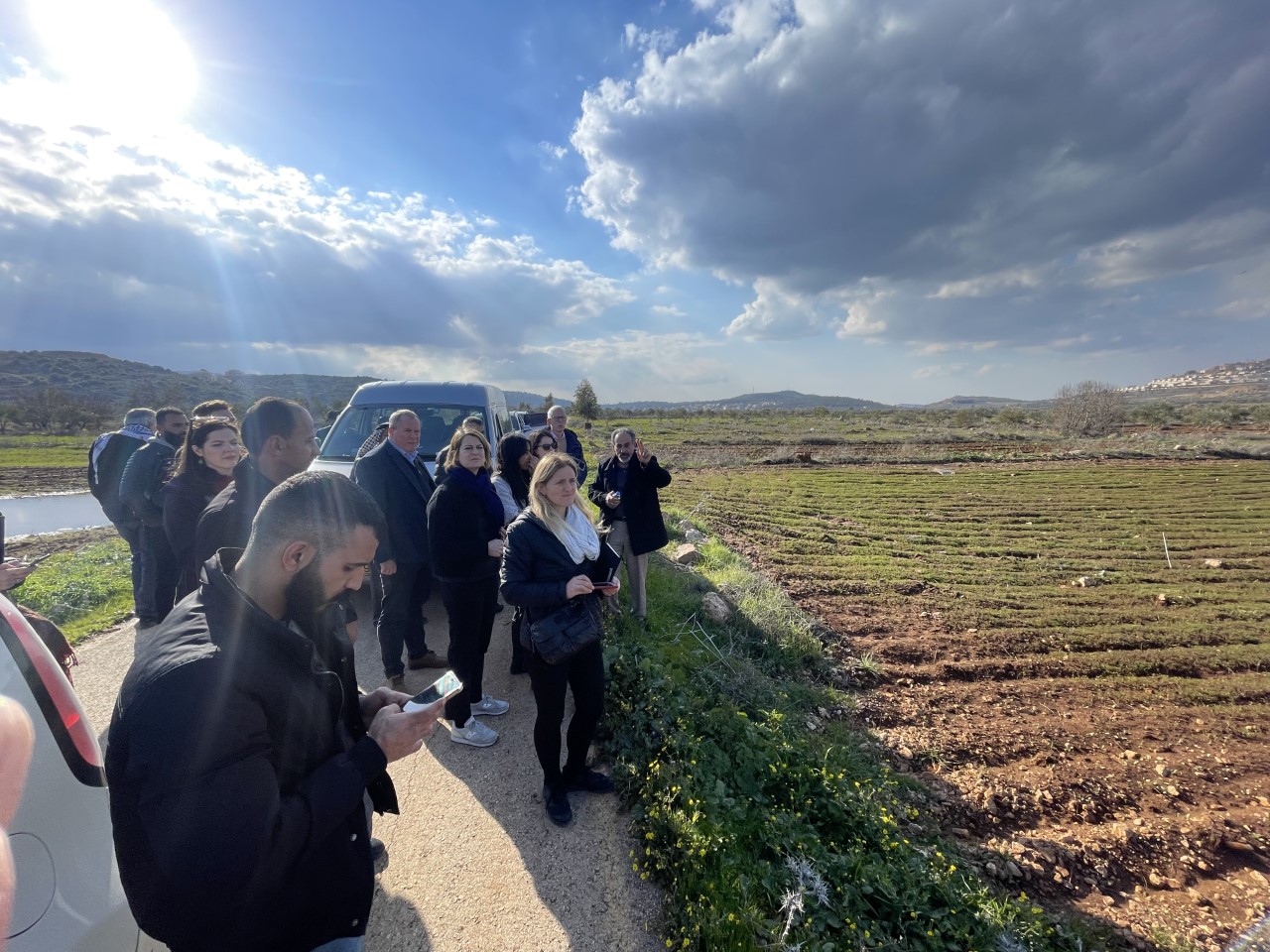 With both Breaking the Silence and Palestinian partners, the delegation visited Masafer Yatta in the South Hebron Hills. Here the Israeli government plans to forcibly dispossess over 1,000 Palestinians from their homes. The forcible transfer of protected persons in occupied territory constitutes a war crime. Also in the South Hebron Hills, they visited Susiya, a Palestinian community which still remains at risk of forcible transfer and demolition. In Hiwara, we saw the work of Medical Aid for Palestinians' supported mobile clinic among vulnerable and isolated communities, and heard from the community there. The delegation also visited Hebron, and walked through the city's main artery, Shuhada Street and its checkpoints and "sterilised zones". Palestinians are not allowed here, and yet settlers are acting with even greater impunity with settler take overs of more Palestinian buildings. They also walked through other parts of Hebron's Old City, where barriers have cut off areas of the city from each other, and Palestinian homes and businesses are frequent targets of settlers throwing waste, rubbish, liquids and excrement on them.
In Jerusalem, the delegation visited Shu'afat refugee camp with UNRWA. Shu'afat is disconnected from the rest of East Jerusalem by the separation barrier, ensuring that residents suffer from a severe lack of basic services, and there are frequent raids and activity from Israeli occupation forces inside the camp. On the visit to an UNRWA school, the delegates met with members of the school's parliament and heard about their own experiences living in Shu'afat. They also discussed the challenges faced by UNRWA, not only in the camp but more broadly. With Jerusalem Legal Aid and Human Rights Center (JLAC), they visited Sheikh Jarrah and discussed the forced dispossessions and displacements of Palestinian families from the Palestinian neighbourhood of Sheikh Jarrah in favour of settlers. They went to viewpoints to see the physical reality of what the doomsday E1 settlement plan would look like, in that it would split the West Bank, separate East Jerusalem from the rest of the West Bank and forcibly dispossess and transfer many Palestinian communities (including at Khan al Ahmar). They also visited the Makassed Hospital (supported by Medical Aid for Palestinians) in occupied East Jerusalem, discussing the impact of Israel's devastating permit regime for patients from Gaza, but also elsewhere across the West Bank.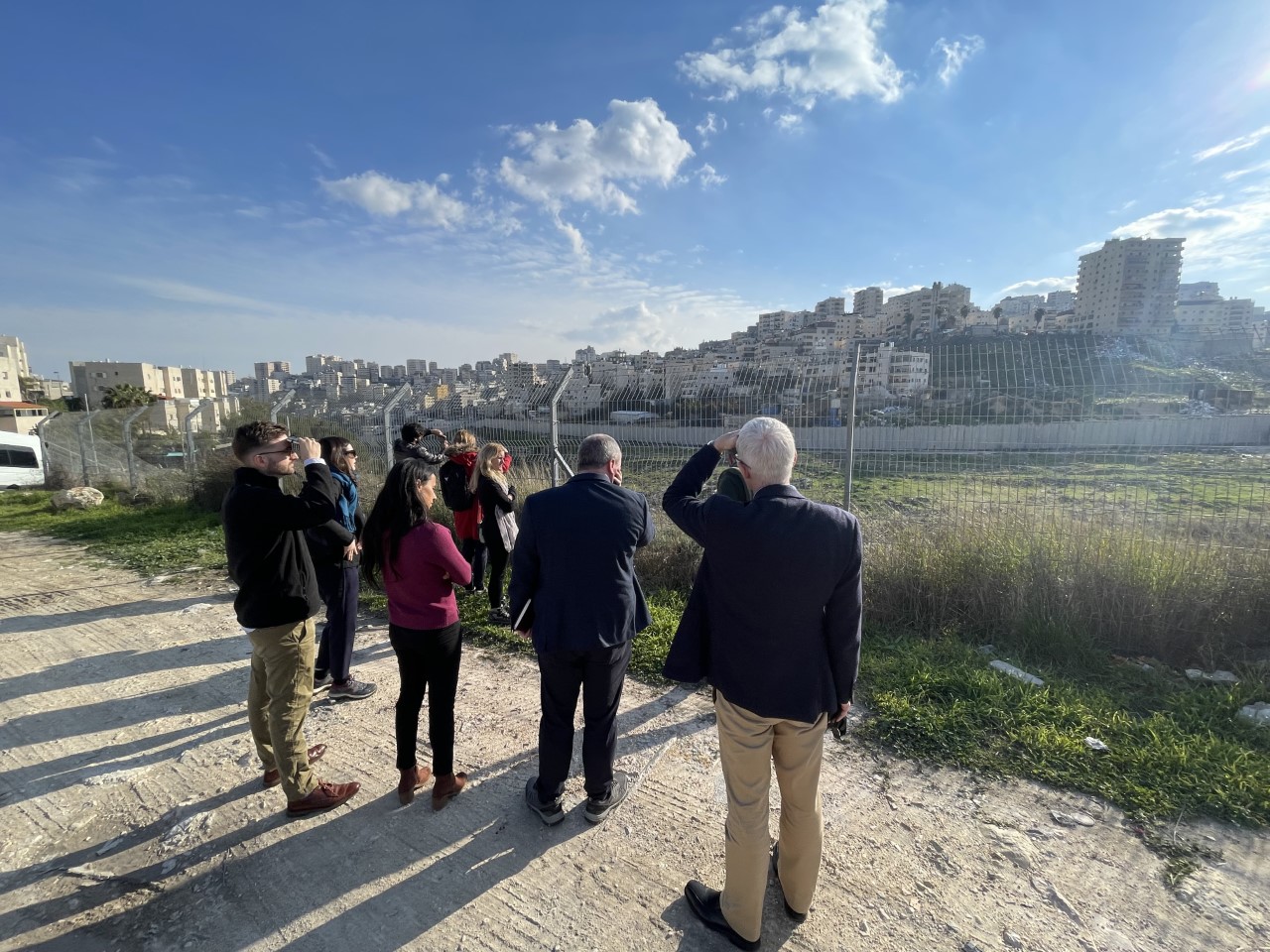 Child detention and the trial of Palestinian minors in Israeli military courts were also raised at length during the delegation. The MPs visited the military court at Ofer with Military Court Watch. They witnessed various trials, including that of a 17 year old boy who was arrested in the middle of the night for allegedly throwing stones, was abused in custody and interrogated without any lawyer present.
The delegation also met with a former child detainee, who spoke of their experiences of military detention, from arrest to trial, including suicidal thoughts whilst in detention, and the impact of this on his life both then and going forward.
The delegation also met with other organisations including the Palestine Institute for Public Diplomacy (PIPD), Al Mezan Center for Human Rights, Bisan Center for Research and Development, B'Tselem, Physicians for Human Rights Israel, Amnesty International, and with Revered Canon Richard Sewell, Dean of St. George's College, Jerusalem.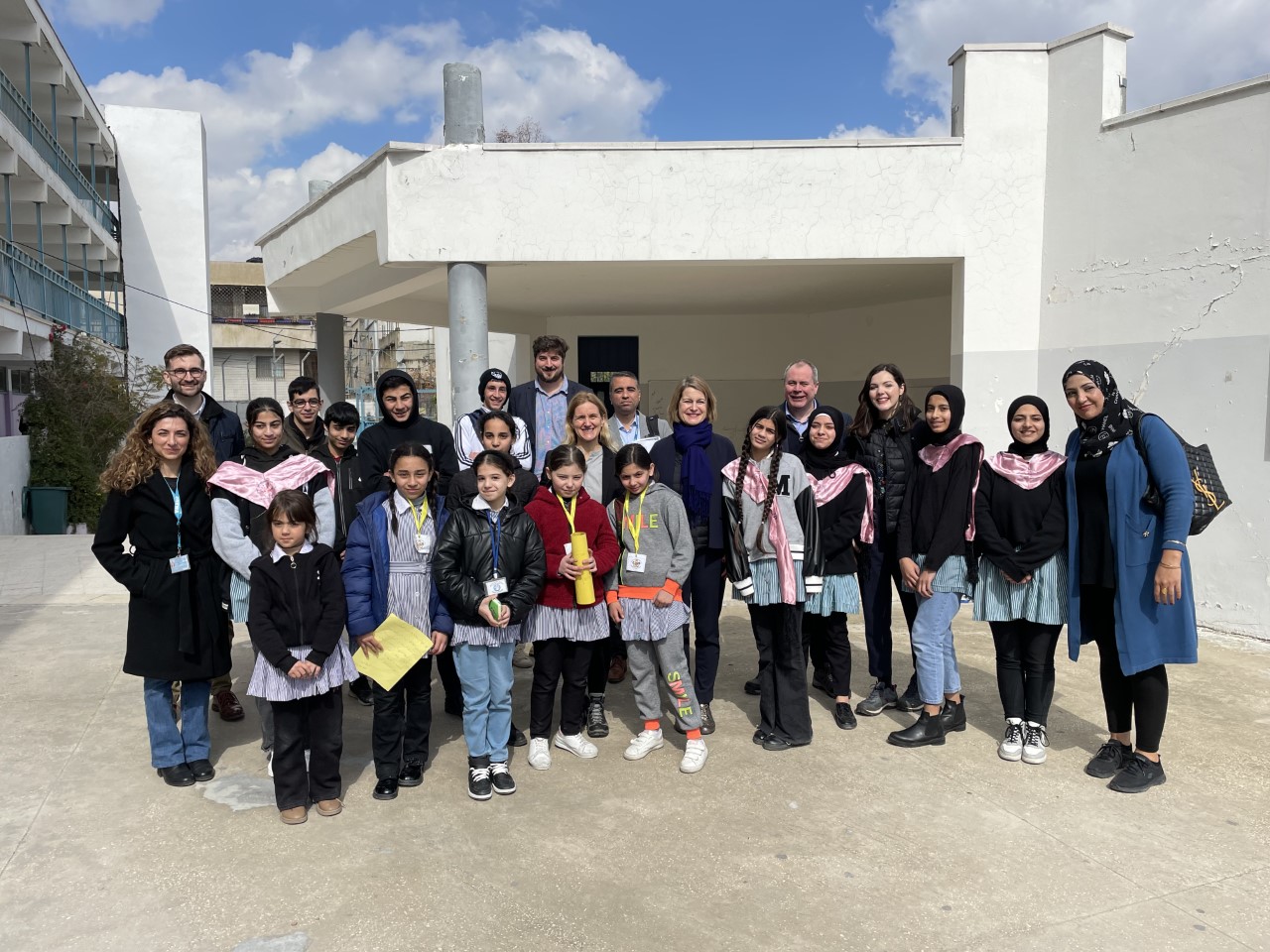 Since returning from their visit, all three delegates have spoken in Parliament about their visit. 
On 14 March 2023 in Foreign, Commonwealth and Development Questions, both Helen Hayes MP and Kim Leadbeater MP, called for accountability for the Israeli government for their breaches of international law and an end to impunity for Israel's actions. Helen Hayes mentioned visiting Masafer Yatta where there are Israeli plans to forcibly evict 1,000 Palestinians from their homes, and calls by Israel's Finance Minister Smotrich to wipe out the Palestinian town of Huwara.
Lord Mark McInnes urged the UK Government to push Israeli on its international law obligation in a House of Lords debate on 7 March 2023.