Caabu director Chris Doyle has received the Editor's Special Acheivement Award at the Arabian Business London Awards 2019. The event was held in central London on 21 June and the awards were presented by BBC presenter Andrew Neil. 
Commenting on winning the award, Chris Doyle gave thanks to all those who had worked at Caabu over the years, and said: "So much more to achieve not least now - with conflict and hatred on the rise."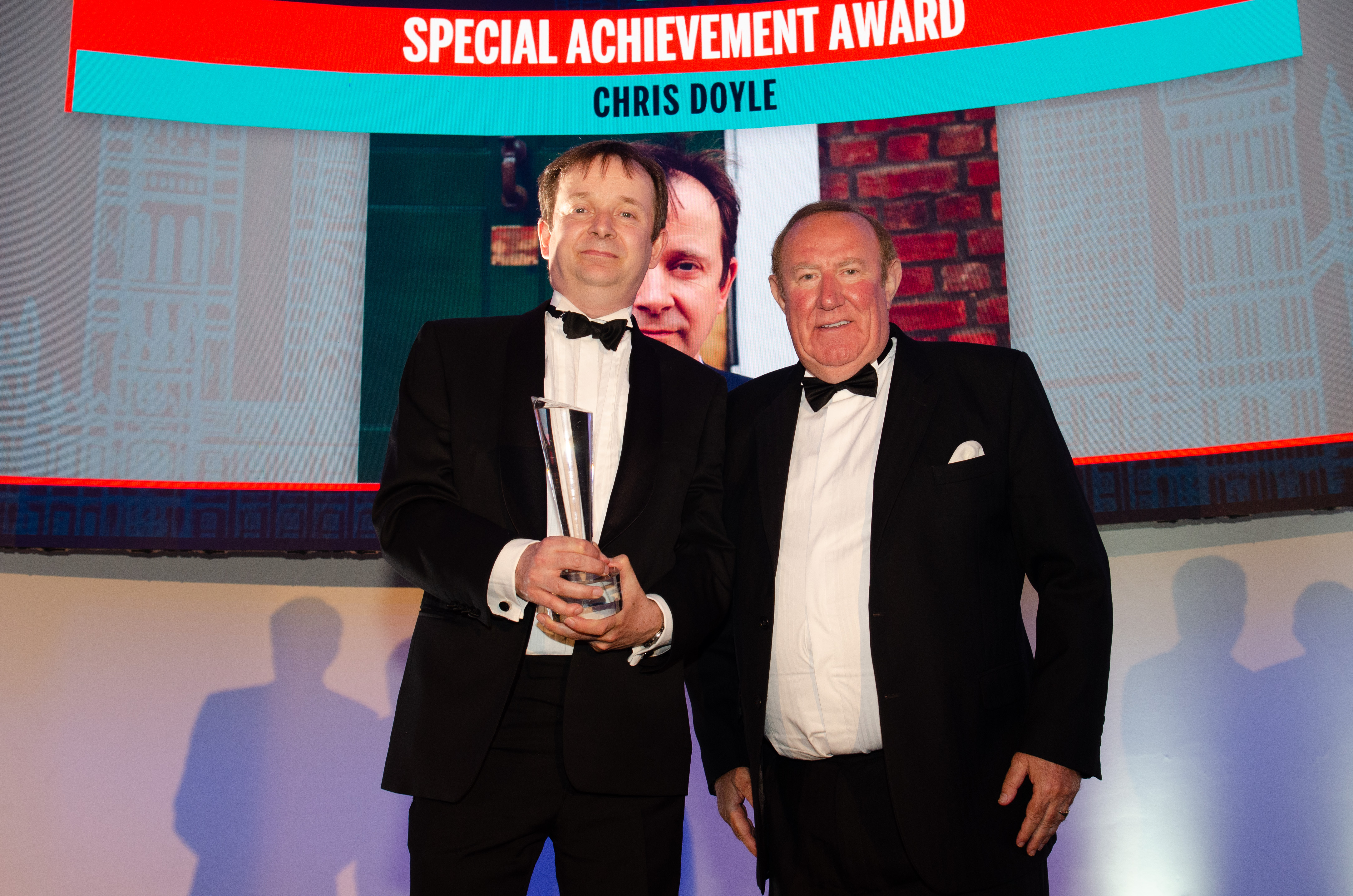 Caabu's fellow residents at the Arab British Centre, Zaytoun, were also presented with the Community Award of the year, which was collected by Rosa Pérez, who previously worked at Caabu and the Arab British Centre. Zaytoun were founded in 2004 with the aim of selling olive oil in the UK from Palestine, with the goal of supporting the plight of Palestinian farmers. 
Another winner of SME of the year was Razan Alsous, who founded Yorkshire Dama Cheese, her own business making Syrian-style cheese in Yorkshire. Alsous arrived in the UK and settled in Yorkshire in 2012 after fleeing Syria as a refugee. Yorkshire Dama Cheese has thrived and after just four months of production won the Bronze Prize for the World Cheese Award in 2014.