Britain-Palestine All Party Parliamentary Group: British politicians call on the UK to ensure full accountability and compliance with international law in Israel and the Occupied Palestinian Territory
14 May 2021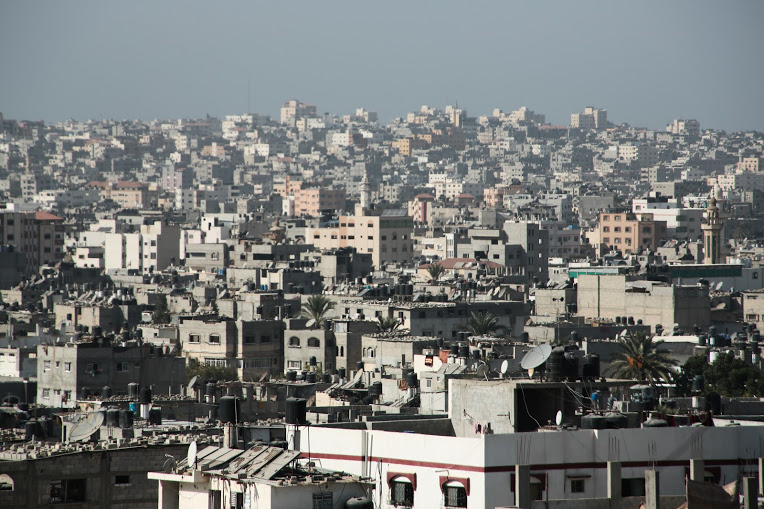 The Britain-Palestine All Party Parliamentary Group is devastated by current events in the occupied Palestinian territory and Israel. All efforts must be made to end all attacks and forms of aggression, address the underlying causes and hold those responsible fully accountable.  
Genuine calm and de-escalation can only be achieved with the full realisation of Palestinian rights and the end of Israel's systematic discrimination against Palestinians in Israel and the occupied Palestinian Territory. 
In addition to procuring an end of bombing and rocketing, we believe any effective response from the international community, including the UK, to events in Israel and the occupied Palestinian territory should ensure that:  
International law and accountability are fully adhered to by all parties. The UK government should ensure that all parties are made fully aware of their legal responsibilities, including strict adherence to the Fourth Geneva Convention and UN Security Council Resolutions.  Above all this must prioritise ending all attacks by any party on civilians and civilian infrastructure.  
All those who violate international law and commit war crimes should be aware that the International Criminal Court (ICC) can and should prosecute. We urge the UK government to fully support the ICC's investigation into all alleged grave crimes committed in the occupied Palestinian territory no matter which party stands accused.  
Israel ends all violations of the Fourth Geneva Convention in occupied East Jerusalem and the rest of the West Bank. This includes the end of all settlement building, the cancellation of all forcible evictions and demolitions in Sheikh Jarrah and elsewhere. A failure to do so should trigger consequences from the international community.  
Israel allows Palestinians the full right to freedom of assembly and to mobilise against human rights abuses, free from fear of unlawful force and violence.  Human rights organisations such as Amnesty International have described the use of 'repeated, unwarranted and excessive force' against peaceful protestors. The widespread use of stun grenades, rubber-coated steel bullets and tear gas against civilians holding demonstrations should cease.  As UN experts have stated: "A militarized response to civilian protests against discriminatory practices only deepens social divisions. Respecting rights is the only path forward."   
Israel desists from the use of force deployed inside Al Aqsa mosque. In a serious escalation, Israeli forces stormed the Al-Aqsa Mosque compound where thousands of peaceful worshippers were regularly gathered for prayers during the holy month of Ramadan, desecrating one of the holiest sites for Muslims around the world. Rubber bullets, tear gas canisters and sound bombs have been used against worshippers, injuring over 200 civilians while denying access to the compound by Red Crescent medical teams.    

The status quo agreement regarding the holy places in Jerusalem is fully restored and adhered to in full.  

Hamas and other groups must cease firing rockets and mortars into Israeli civilian areas. This constitutes a war crime.   

All Israeli actions to stop rocket attacks in Gaza must be taken in full compliance with international law. There can be no repeat of the massively disproportionate attacks on Gaza as in 2006, 2009, 2012 and 2014.  We have already seen in these wars that Israel's use of explosive weapons in a densely populated Gaza led to the deaths of hundreds of Palestinians.  The compelling evidence of former Israeli soldiers who fought in Gaza in 2014 strong evidence that Israel did not adhere to international law nor stick to the core principles of distinction, precaution and proportionality.  

The UK should end the sale of arms to Israel that could be used in the subjugation of the Palestinian population in Israel and the Occupied Palestinian Territory.  

All parties should facilitate the continuous free flow of humanitarian agencies and goods. In particular, there should be no repeat of the bombing of Palestinian civilian infrastructure in the Gaza Strip, especially the Gaza Power plant.  
In addition, the UK government and international community must adopt measures to address the long-term underlying causes including the need to: 
End of the 54 years of occupation and 14 years of the blockade of the Gaza Strip. Palestinians in Gaza cannot be left under blockade and occupation, shut off from the outside world and unable to trade and travel freely. The current status quo is a proven recipe for a never-ending political and humanitarian disaster. However, it also means addressing the systematic discrimination against Palestinians as outlined in the recent Human Rights Watch and B'Tselem reports, that determined that Israel is committing the crime of apartheid.    

Lift the blockade of Gaza and allow the free flow of goods both ways. The tunnels under the Gaza-Egyptian border should be closed off permanently with international monitoring. This will prevent the import of weapons and drugs into the Gaza Strip. 

Strengthen support for UNRWA and work with international partners to put it on a sustainable long-term financial footing to ensure the dignity of Palestinian refugees until such a time as a just and sustainable solution to their plight is achieved. 

Work to ensure the holding of free and fair Presidential and Parliamentary Palestinian elections throughout the occupied Palestinian Territory including East Jerusalem. Israel must not be allowed to veto Palestinian democracy whilst Palestinian leaders must do everything to ensure elections proceed. 

End Israel's systematic discrimination against Palestinians including its own Palestinian citizens, a root cause of the anger and frustration witnessed particularly on the streets of Israeli cities such as Lod, Akka and Haifa. All mob attacks must be fully investigated.  This must include those who organised and participated in marches chanting "death to Arabs." The UK should look to proscribe groups such as Lehava who have promoted violence and extremism. 
All of the above are the prerequisites of any chance of bringing about a peace process and negotiations that can resolve this conflict on the basis of international law, justice and the end of all discrimination which are the only realistic building blocks for a secure and lasting peace.  
This statement is open to all serving MPs and members of the House of Lords to sign onto. Please email Joseph Willits at Caabu to add your name to the statement: [email protected]. Please write to your MP and encourage them to sign onto the statement. Find your MP here. 
Signed by: 
Julie Elliott MP, co-Chair, Britain-Palestine All Party Parliamentary Group (Labour, Sunderland Central)
Rt Hon Baroness Sayeeda Warsi, co-Chair, Britain-Palestine All Party Parliamentary Group (Conservative)
Andy Slaughter MP, Vice-Chair, Britain-Palestine All Party Parliamentary Group (Labour, Hammersmith)
Tommy Sheppard MP, Vice-Chair, Britain-Palestine All Party Parliamentary Group (SNP, Edinburgh East)
Kim Johnson MP, Vice-Chair, Britain-Palestine All Party Parliamentary Group (Labour, Liverpool Riverside)
Afzal Khan MP, Vice-Chair, Britain-Palestine All Party Parliamentary Group (Labour, Manchester Gorton)
Rt Hon Alistair Carmichael MP (Liberal Democrats, Orkney and Shetland)
Crispin Blunt MP (Conservative, Reigate)
Layla Moran MP (Liberal Democrats, Oxford West and Abingdon)
Lilian Greenwood MP (Labour, Nottingham South)
Rt Hob Baroness Tessa Blackstone (Labour Independent)
Dr Philippa Whitford MP (SNP, Central Ayrshire)
Joanna Cherry QC MP (SNP, Edinburgh South West)
Stephen Farry MP (Alliance Party, North Down)
Lord Stewart Wood of Anfield (Labour)
Baroness Meral Hussein-Ece (Liberal Democrats)
Dan Carden MP (Labour, Liverpool Walton)
Caroline Lucas MP (Green Party, Brighton Pavilion)
Paula Barker MP (Labour, Liverpool Wavertree)
Brendan O'Hara MP (SNP, Argyll and Bute)
Kenny MacAskill MP (Alba Party, East Lothian)
Gavin Newlands MP (SNP, Paisley and Renfrewshire North)
Mick Whitley MP (Labour, Birkenhead)
Angus MacNeil MP (SNP, Na h-Eileanan an Iar)
John Nicolson MP (SNP, Ochil and South Perthshire)
Sarah Champion MP (Labour, Rotherham)
Baroness Ruth Lister of Burtersett (Labour)
Baroness Sheila Hollins (Crossbench)
Grahame Morris MP (Labour, Easington)
Patrick Grady MP (SNP, Glasgow North)
Carol Monaghan MP (SNP, Glasgow North West)
Lord Raymond Hylton (Crossbench)
Munira Wilson MP (Liberal Democrats, Twickenham)
Chris Law MP (SNP, Dundee West)
Ben Lake MP (Plaid Cymru, Ceredigion)
Navendu Mishra (Labour, Stockport)
Lord John Hendy QC
Ian Byrne MP (Labour, Liverpool, West Derby)
Lord Alf Dubs (Labour)
Alan Brown MP (SNP, Kilmarnock and Loudoun)
Clive Lewis MP (Labour, Norwich South)
Rt Hon Liam Byrne MP (Labour, Birmingham, Hodge Hill)
Tony Lloyd MP (Labour, Rochdale)
Rt Hon Jeremy Corbyn MP (Independent, Islington North)
Debbie Abrahams MP (Labour, Oldham East and Saddleworth)
Naz Shah MP (Labour, Bradford West)
Yasmin Qureshi MP (Labour, Bolton South East)
Rushanara Ali MP (Labour, Bethnal Green and Bow)
Claudia Webbe MP (Independent, Leicester East)
Owen Thompson MP (SNP, Midlothian)
Anum Qaisar-Javed MP (SNP, Airdrie and Shotts)
Baroness Shas Sheehan (Liberal Democrats)
Dave Doogan MP (SNP, Angus)
Kevin Brennan MP (Labour, Cardiff West)
Photo: Richard Gray (2016) courtesy of Medical Aid for Palestinians