On 3 July 2019, Caabu hosted the book launch of Asma Barlas's book: Believing Women in Islam: Unreading Patriarchal Interpretations of the Qur'an, published by Saqi books. This new edition includes two new chapters as well as a new preface. It was first published in the US back in 2002.
 The author's background started in Pakistan. At home, she talked English with her family who was Muslim but did not speak Arabic or read the Quran. In school, she did not learn about the local history and cultures. The author pointed out that was due to British colonisation. Around her age of 10 her father decided to give a Muslim education to his children. Local teachers, who did not know Arabic, taught Asma Barlas and her siblings the Quran in that language. For years the author learned to read the Quran without understanding it. Around the age of 15 she started to read an English translation of the Quran through two translated versions of the Quran that were present in her father's library. Asma Barlas then pointed out the "Islamisation of the society" after the military coup led by Zia al-Haq in July 5, 1977. The new military government established Islamic laws in Pakistan that changed affected aspects' of women's lives. The author highlighted the example of raping: if a girl was raped and had disability, she would be punished. During these years, Asma Barlas got divorced and dismissed from her job at the Foreign Office. This first part of her background led her to United States where she currently lives.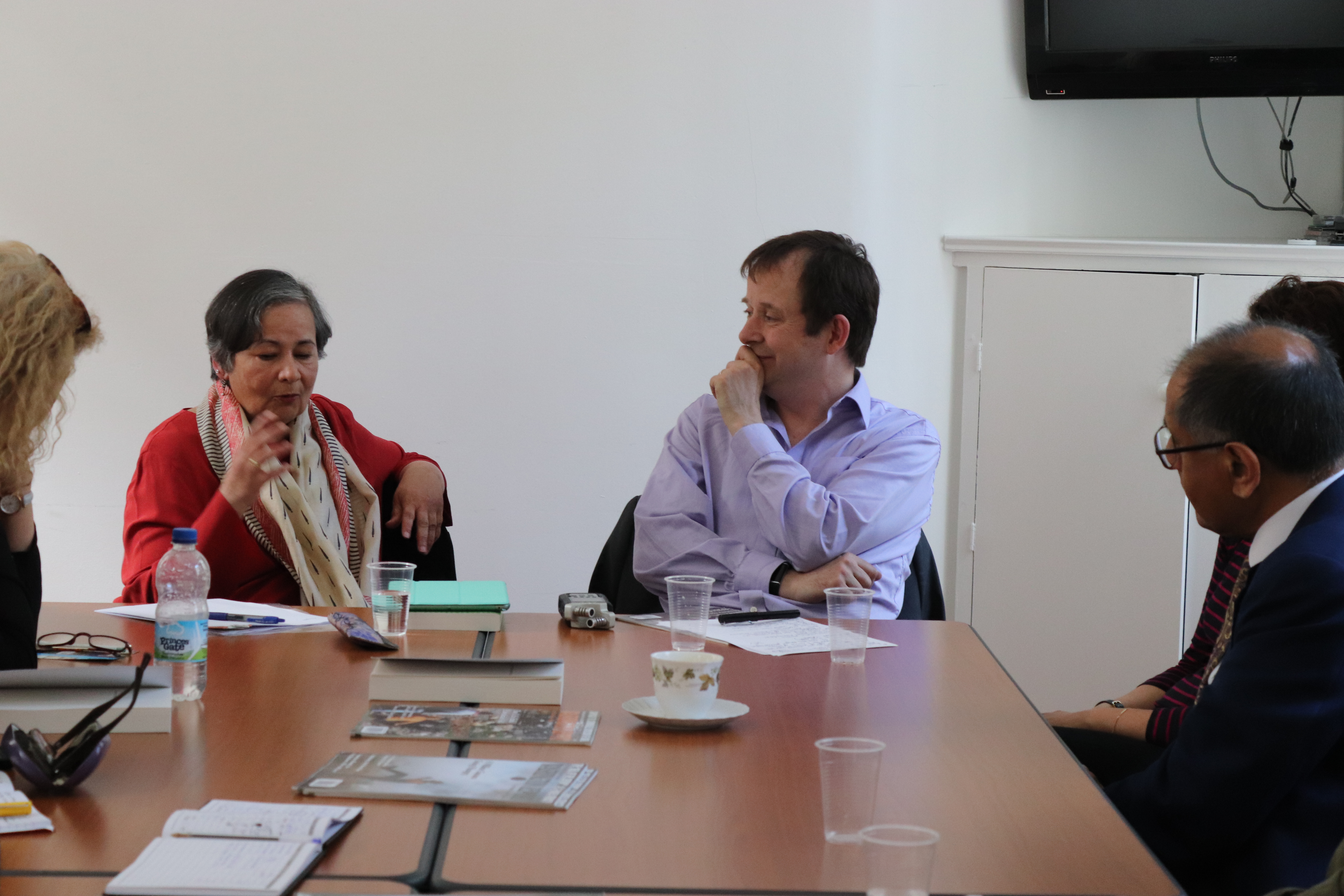 There, she decided to write Believing Women in Islam: Unreading Patriarchal Interpretations of the Qur'an to give students knowledge about Islam. During five years, she read writings on Islam, feminists, feminists in Christianity and Judaism topics and other relevant topic to educate herself as she did not speak Arabic. The start of her researches was led by the central question: how could she write about the Quran without speaking Arabic?
She said as an answer: "We can only know God through God's words." But "more deeply it's through mind, heart and soul."
The second question that guided Asma Barlas in her research and writing was: Is Islam a patriarchal religion?
To answer that question she started to research different definitions of "patriarchy". But when she read the Quran, she could not find any support as the Quran does not give context or precise definitions. For this reason, Asma Barlas struggled with the meaning of the text. To have a better understanding, she read the Quran as a whole as well as she contextualized some verses and part of it. She came up with the argument that the Quran does not support patriarchy because "God is not father and God is not male". She said that God is One, unsexed and cannot be metaphorised and thus God cannot support patriarchy. Asma Barlas argued that the Quran talks about a patriarchal society in the 7th century but does not give any support to the patriarchy.