Where art thou oh Bethlehem?
By Zaki Boulos
Hope and optimism come in sparse doses for a region plagued with unrest and raging conflicts across its Arab lands. For the birthplace of Jesus, Bethlehem, there seems to be little comfort there too.  
Bethlehem has come under increased tension lately with illegal shootings, military raids, administrative detentions, and the resumption of construction of The (illegal) Wall. Bethlehem already suffers from abject poverty, a strangled tourism industry, insufficient access to water, and a brutal daily occupation.
Jerusalem is situated 10km north of Bethlehem. They share a common heritage, trade lines, education, medical facilities, and social services. Today, only ghosts roam the streets of Bethlehem as the wall has all but severed its relations with Jerusalem, and, as a result, businesses and services have been forced to close. A sign that reads, "Welcome to Jerusalem", is in fact 1.5 kilometres inside Bethlehem. Palestinians that want to traverse this boundary need to obtain special permission to enter a "closed zone": a means of controlling passage in and out of an arbitrary area – specifically designed with Palestinians in mind.
Christian and Muslim Palestinians live together, side by side, worshipping, most notably, at the Church of Nativity and the Mosque of Omar, respectively. If one were to pick up any article of news on Bethlehem, it makes for a depressing read: dwindling Christian populations (down to a mere 18%), denial of the freedom to worship, restrictions to Rachel's Tomb (revered by all faiths) now a Jewish-only site – in direct contradiction to Oslo Accords, UNESCO, and International Law – and the list goes on like a comedy of horrors.
Surrounded by an unflinching eight-metre high wall on three sides, which violates the International Court of Justice ruling, and riddled with 22 aggressive illegal Jewish settlement blocks, Bethlehem exists in total isolation, completely cut-off from its surroundings like an uprooted olive tree.   Palestinians have to endure 32 physical barriers"erected by Israel, including checkpoints, roadblocks, dirt mounds and gates".
Refugees in Bethlehem are spread across four refugee camps– Dheisheh, Beit Jibrin, Arroub, and Aida (though this camp is situated between Bethlehem and Beit Jala). They all suffer in varying degrees from high unemployment (from a third to 40%), overcrowding in schools, poor or lack of sewage and water networks, and damaged infrastructures. The camps also undergoe regular Israeli military incursions.
Palestinian Water Authority highlights the gross disparity. "The average water consumption of water by the individual Palestinian in Palestine is 72 litres per day. This average is way below that recommended by the WHO which is 100 litres per individual per day. The average Israeli consumption of water is 300 litres per person per day which is more than four times that of the Palestinians." This damning report goes on to state that Israel controls 90% of the shared resources, stalling and delaying efforts put forward by Palestinians by restricting movements of "individuals and commodities and the existence of a complicated system for obtaining the required permission".
When all these forcescollude together they produce a perfect storm for isolation, unthinkable misery and sheer despair. Despite these troubles, the people of Bethlehem manage to illuminate and celebrate their faith with 45,000 decorative lights and 6,500 baubles; an impressive attraction attended by thousands. Even with the foreboding images coming out of Palestine today, Bethlehem is still revered around the world, and a Peace Lightis carried from Bethlehem in a global tradition that began in 1986.
Bethlehem's Mayor Vera Baboun said: "Today we light the Christmas tree to show the world that we are people who deserve to live."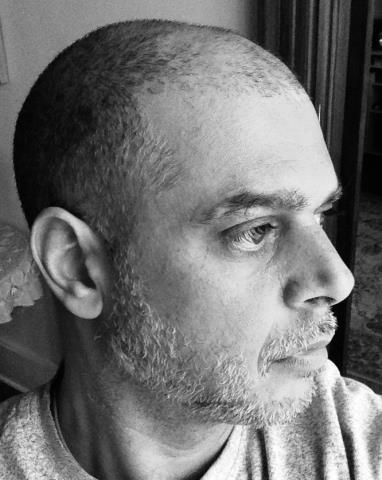 Zaki Boulos, born to Palestinian parents, has embarked on several careers, from sound engineering (10 years), to maintaining websites and editing content at Arab Media Watch. He is also active on most issues concerning Palestine, providing technical/editorial assistance. He was the communications manager at the Issam Fares Institute for Public Policy and International Affairs (American University of Beirut), and most recently he has been involved with Al-Shabaka on editing assignments.