Caabu invites you to an online book launch on the Ottomans and their complex cultural legacy 100 years on with Diana Darke, author and Middle East cultural expert with a specialism on Syria,  who will discuss her new book, The Ottomans: A Cultural Legacy on Tuesday 4 October 2022 at 6pm (BST UK time).
Register for this online briefing here.
The Ottomans: A Cultural Legacy, published by Thames and Hudson can be purchased here. Books by Caabu speakers can be purchased here through Caabu's affiliate page on Bookshop.org. Caabu receives 10% of any purchase made as does an independent book shop.
When: Tuesday 4 October 2022, 18:00 (BST, UK time).
Where: Online. Sign up for the discussion here.
The event will also be live-streamed on Caabu's Youtube channel which you can also subscribe to. Previous Caabu briefings and discussions can also be watched here and a recording of this event will be posted here afterwards also. Previous Caabu briefings can be watched in this playlist here.
Caabu has created an affiliate page on Bookshop. This means, that with any purchase through this site, 10% of the sale price will be sent to us and another 10% will go to support local bookshops. We think this is a great way to support Caabu's work and independent bookshops across the country. More details about it can be found here.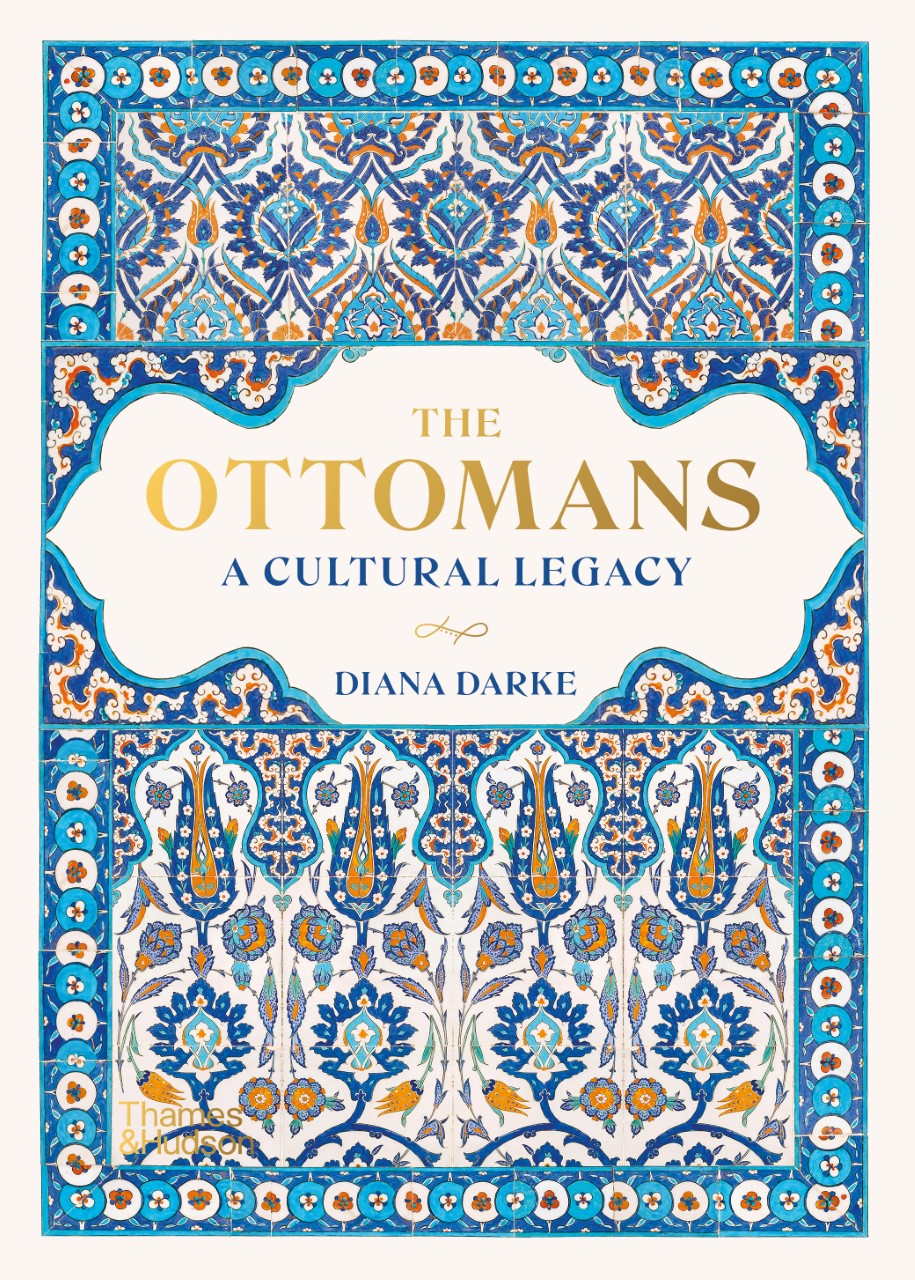 PLEASE DONATE TO SUPPORT CAABU'S VITAL WORK: We would be also be very grateful for any donations to help us in our work right now and keep our programme including the webinars going forward. Donate here. Become a member for £50 a year here.
You can watch previous online Caabu briefings on our Youtube channel which you can also subscribe to. 
Keep up to date with Caabu's work by liking our Facebook page and following us on Twitter. Please do also watch our video, about 50 years of our vital work. 
About the book:
A richly illustrated examination of the Ottoman Empire, 100 years since its dissolution, unravelling its complex cultural legacy and profound impact on Europe, North Africa, and the Middle East. 
A hundred years after the abolition of the Ottoman sultanate on November 1, 1922, enough time has passed to re-examine the Ottomans and reassess their legacy. This illustrated volume, by critically acclaimed author Diana Darke, explores their unique achievements in architecture, cuisine, music, science, and medicine, as well as the political challenges they met. The Ottoman Empire faced issues shared by modern European and Middle Eastern countries: how to maintain a balance between religious ideology and secular politics and how to promote fairness and equality among citizens in a multicultural society.
While many still equate the Ottomans with the decadence of Istanbul - extravagant architecture, harems, and hookahs - they are unaware that the secrets of Ottoman success lay in a disciplined bureaucracy and a standing army that both awed and seduced its opponents. The Ottomans harnessed the talents of their diverse populations and quickly buttressed the crumbling edifice of Byzantine Christianity. Their dynamism and resilience helped fuse the cultures of Asia, Europe, and Africa, from the Himalayas to the Sahara, absorbing whatever impressed them, from Mongol armour to Persian tile work. Alongside their essential rigour, they enjoyed the finer aspects of life: in music, cuisine, and art, unafraid, even as rugged fighters, to display their love of flowers and gardens, especially tulips and roses. Behind the fine robes, carpets, and ceramics on display today in their great architectural monuments, Istanbul's Topkapi Palace and Hagia Sophia, lie centuries of migration, trade, and struggle. In this original and beautifully illustrated book, Darke reveals a radically new picture of the Ottoman Empire. 
About the speaker:
Diana Darke is a Middle East cultural expert with special focus on Syria. With degrees in Arabic from Oxford University, and in Islamic Art & Architecture from SOAS, London, she has spent over 35 years specialising in the region, working for both government and commercial sectors. Among her publications are the highly acclaimed My House in Damascus: An Inside View of the Syrian Crisis (2016), The Merchant of Syria (2018) and The Last Sanctuary in Aleppo (2019). Her most recent book, Stealing from the Saracens: How Islamic Architecture shaped Europe, received three Book of the Year 2020 awards. Her new book, on the Ottomans and their cultural legacy, will be published on 29 September 2022. Frequently invited to speak at international events and media such as the BBC, PBS, TRT, Al-Jazeera and France24, her work on Syria has been published by the BBC website, The Sunday Times, The Guardian and The Financial Times. She is a Non-resident Scholar at Washington's think-tank MEI (the Middle East Institute).
A previous online briefing that Diana Darke did with Caabu can be watched here.
She Tweets: @dianadarke.
Caabu is a not-for-profit cross-party organisation whose mission is to work for a British Middle East policy that promotes conflict resolution, human rights and civil society in the Arab world through informed debate and mutual understanding. Caabu is one of the most active NGOs working on the Middle East in British parliament since its establishment in 1967. From then on Caabu has assumed an active advocacy, educational and media role.
Keep up to date with Caabu's work by liking our Facebook page and following us on Twitter. Please sign up as a Caabu member or make a donation to support our work.
We hope you enjoy reading any of these titles, and supporting Caabu in the process.
You can sign up for the discussion here using your email address. Please note that sign up is a two part process. Once you have signed up with your email address, this will then be approved, and details will then be emailed to you ahead of the event. Please do check your inbox (including Junk and Clutter folders) for this email with the link to join the event on the day. 
Please register below AHEAD of time to join this online briefing. This makes it much more helpful to us: https://us06web.zoom.us/meeting/register/tZwvdO-hqjovGtVvRLSbUC7egwT9MYW59DpD