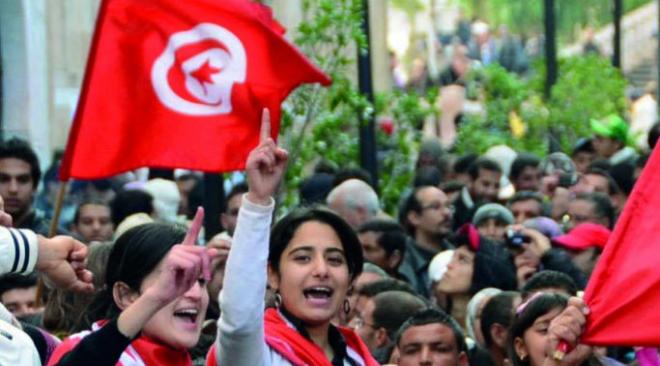 14 May 2020 14:00 - 15:00
Online Caabu briefing: The Unfinished Arab Spring: Micro-Dynamics of Revolts between Change and Continuity
Caabu invites you to an online discussion on Thursday 14 May 2020 at 14:00 UK time (BST) with Fatima El-Issawi and Francesco Cavatorta, editors of  The Unfinished Arab Spring: Micro-Dynamics of Revolts between Change and Continuity, published by Gingko.
You can sign up for the discussion here using your email address. Once you have signed up, details will then be emailed to you. 
Please register below AHEAD of time to join this online briefing. This makes it much more helpful to us. https://zoom.us/meeting/register/tJEsdOCppjIqG9cRg8dZADfJjrdSNR5K98Ty 
When: Thursday 14 May 2020, 14:00 (BST) 
Where: Online. Sign up for the discussion here.
Keep up to date with Caabu's work by liking our Facebook page and following us on Twitter.
Also if you would be interested in signing up as a member to support our work, you can do so here. You can also sign up as a Caabu member over the phone. Please do also watch our video, about 50 years of our vital work. 
About the book:
The aim of this volume is to adopt an original analytical approach in explaining various dynamics at work behind the Arab Spring, through giving voice to local dynamics and legacies rather than concentrating on debates about paradigms. It highlights micro-perspectives of change and resistance as well as of contentious politics that are often marginalised and left unexplored in favour of macro-analyses. First, the stories of the uprisings in Tunisia, Egypt, Syria, Morocco and Algeria are told through diverse and novel perspectives, looking at factors that have not yet been sufficiently underlined but carry explanatory power for what has occurred. Second, rather than focusing on macro-comparative regional trends - however useful they might be - the contributors to the book focus on the particularities of each country, highlighting distinctive micro-dynamics of change and continuity. The essays collected here are contributions from renowned writers and researchers from the Middle East, along with Western experts, thus allowing the formation of a sophisticated dialogic exchange.
About the speakers: 
Dr. Fatima el Issawi is a Reader in Journalism and Media Studies at the University of Essex; her research focuses on the intersection between media, politics and conflicts in transitional contexts to democracy in North Africa. She is the Principal Investigator for the research project "Media and Transitions to Democracy: Journalistic Practices in Communicating Conflicts- the Arab Spring" funded by the British Academy Sustainable Development Programme, looking at media's impact on communicating political conflicts in post uprisings in North Africa. Fatima's expertise crosses journalism, public communication, policy and academia. She has over fifteen years of experience as international correspondent in conflict zones in the MENA region. She is the author of "Arab National Media and Political Change" investigating the complex intersections between traditional journalists and politics in uncertain times of transitions to democracy in the Arab region.
She Tweets @elissawi. 
Francesco Cavatorta is professor of political science and director of the Centre Interdisciplinaire de Recherche sur l'Afrique et le Moyen Orient  (CIRAM) at Laval University, Quebec, Canada. His research focuses on the dynamics of authoritarianism and democratization in the Middle East and North Africa. His current research projects deal with party politics and the role of political parties in the region. He has published over 60 journal articles and 13 books.
About Gingko
Gingko is a UK registered charity seeking to promote and facilitate dialogue between the Middle East and the Western world through conferences, events, publications and student retreats. It aims to enable and inform open discussion, giving a voice to a new generation of thinkers and opinion formers.  www.gingko.org.uk
They Tweet @gingkolibrary.
Keep up to date with Caabu's work by liking our Facebook page and following us on Twitter.