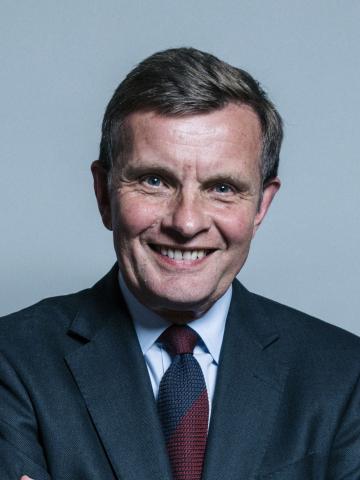 David Jones is Caabu's Chair. He has been the MP for the Clwyd West constituency in Wales since 2005. During the 2005-2010 Parliament David held a seat on the Welsh Affairs Select Committee and was co-chairman of the Associate Parliamentary Sustainable Resource Group.
In November 2006, he was appointed Shadow Minister for Wales, a position which he held until the General Election in May 2010.
Shortly after his re-election in 2010, David was appointed as the Parliamentary Under-Secretary of State for Wales in the Conservative-Liberal Democrat Coalition Government. In September 2012, he was appointed Secretary of State for Wales thereby becoming a member of the Cabinet and the Privy Council, and assuming overall responsibility for the Wales Office. He served as Secretary of State for nearly two years, leaving office in July 2014. In July 2016, David was appointed as a Minister of State in the Department for Exiting the European Union in Theresa May's Government. David was re-elected in 2019 with a majority of 6,747.
David also serves as the Chair for the All Party Parliamentary Jordan Group. He visited Jordan on a Caabu delegation in November 2014, and to Palestine and Israel on a joint Caabu/Medical Aid for Palestinians delegation in September 2015. 
He Tweets @DavidJonesMP.