Sisi, Sinai and Egypt's Continuing Turmoil: Caabu briefing with Mohannad Sabry
On 26 February 2018, Caabu hosted a briefing on 'Sisi, Sinai and Egypt's Continuing Turmoil' with Mohannad Sabry, journalist and author of 'Sinai: Egypt's Linchpin, Gaza's lifeline, Israel's Nightmare'. The event was chaired by Alistair Carmichael MP.
Security in Sinai
Sabry began by asking if there is any solution to the current security crisis in the Sinai. Sabry highlighted that the first sign of Sisi's failing strategy is that the fight to combat terrorism cannot be dealt solely by military campaigns without the required diplomatic and political measures.
According to Sabry, ISIS in Sinai is not particularly powerful except in the sense that they are able to capitalise on the weaknesses of the poor strategy of Sisi's regime. While ISIS might be capable of infiltrating lower levels of the army, Sabry did not believe that it could infiltrate the Egyptian military rank, nor that the Sinai could be used as fertile ground for returning foreign fighters from Syria, Iraq and elsewhere.
Sabry argued that joint Egypt military missions and operations with Israel have been going on since 1978. The general Egyptian public is not naive when it comes to this, and such coordination is to be expected, but ought to be revealed more openly to the Egyptian public. However, Egypt only decided to go public about these joint military exercises very recently, a story which was covered in a New York Times article.
Crackdown in Egypt
Sabry argued that the second sign of failure in Sisi's strategy is his use of oppressive mechanisms as a means of justification for his fight against terrorism in Sinai. By way of illustration, the recent government crackdown on any sign of dissent took a new form when he ordered the arrests of presidential candidates, such as Ahmad Shafiq (deported back to Egypt from the UAE) and Abd al-Fatouh. Sabry dubbed Sisi's reign as a "farcical imaginary tale", and referred to the Mubarak era as a comparatively more tolerant political atmosphere. Despite Mubarak's authoritarianism, he would still have allowed an opponent to oppose him in an election process.
Sabry stated that it was very dangerous to build an entire regime on anti-terrorism, as this would lead to further instability and cycles of violence. Furthermore, Sabry mentioned that his own journalistic colleague is in jail, charged with "fabricating stories and lies" under a terrorism law that was enacted by Sisi in November 2015. Sisi's repression has even targeted high ranking officials of the state, such as Lieutenant Sami Enan, who was the Chief of the General Staff of the Armed Forces from 2005 until 2012. Enan was recently arrested by armed men and was forced to withdraw from the presidential race. The current climate of disappearances, police brutality and deaths in custody shows that there has been no attempt whatsoever by the Sisi regime to implement any reform, despite it being an absolute necessity.
Sabry said that nothing positive has been seen since the Sisi regime came into power in 2013. According to Sabry, reform is not a revolutionary construct anymore, but an existential necessity for Egypt to continue running as a country. As for the economic necessities, Sabry emphasised that security and the economy relied and reflected on each other. For example, foreign aid into the tourism industry has been frozen as a result of the security deterioration in Sinai. Sabry went on to assert that the coherent failure in Sisi's promises of a better economy is reflected in his lack of ability to promote any form of sustainable economic project in the country.
Sabry argued that in order to achieve some form of progress towards genuine reform, Egypt has to change its heavy-handed bureaucratic military stance. Such a stance would in turn help to form a more co-ordinated strategy to tackle terrorism. The country does not need another revolution or uprising but the line that Sisi has drawn to attack and defame dissent or opposition to his policies just for the sake of a "fake and superficial stability" is not the way to deal with the country's terror problems.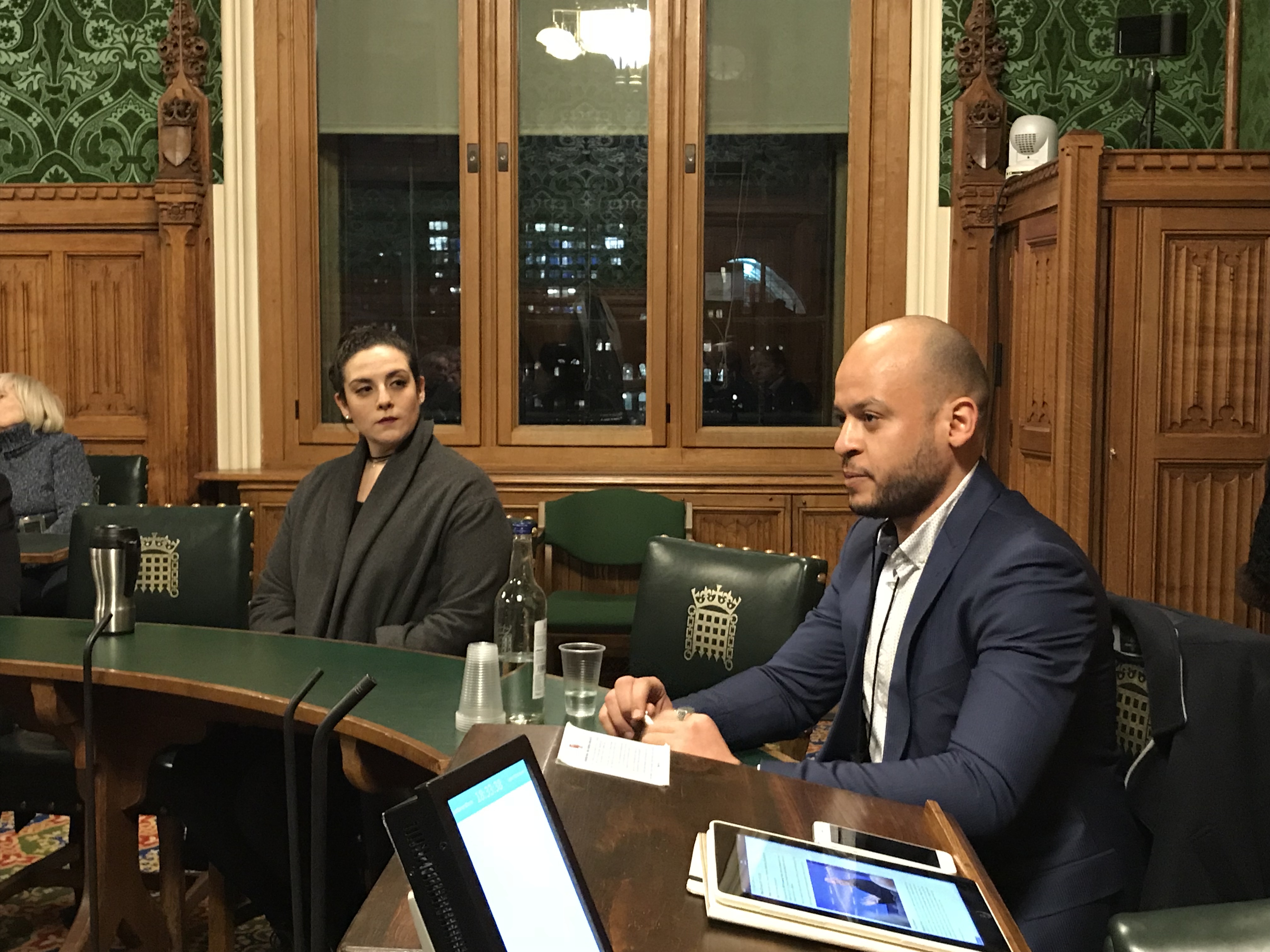 Egypt and Gaza
Sabry argued that Gaza is an even more volatile and complicated situation than that in the Sinai. However, Sabry remained optimistic that a breakthrough in negotiations between Fatah and Hamas to reach a settlement would release a lot of pressure on the Gaza strip. Sabry urged the British government to put pressure on the Israeli authorities to allow British elected politicians into Gaza to assess the humanitarian situation.
Even Israeli officials have called on the Egyptian authorities to ease the siege on Gaza, not over any love for the people for Gaza, but over running the risk that the Gaza strip might pose an even greater threat to Israeli security and become a 'terror hotspot' that would soon 'explode in our faces'. In response, Egypt has started to ease pressure on the Gaza strip to some extent, but Sabry argued that this is not sufficient to stop the situation from escalating and said that the Sisi regime has a habit of waiting for a problem to explode before finding a solution.
International context
There is unfortunately also a preference among the international community for "fake" and "superficial" stability over human rights concerns. Sabry argued that Sisi is in fact providing further instability in the Middle East, including his heavy-handed siege on Gaza and his lack of military strategy with combating terrorist elements in the Sinai.
Under the US Trump administration, Egypt has been receiving accurate military advice on ways to combat terrorism in the Sinai. However, Sabry believes that the Sisi regime has been reluctant to listen to any advice coming from international players. While there needs to be pressure from the international community for reform to take place in Egypt, in fact the inverse has happened whereby countries such as the US are being told what to do and how to act by Egypt. Nevertheless, the US has recently been showing signs of strain with the Sisi regime over recent claims of Egypt's role in North Korean weapons sales. In a move that might have not been a coincidence, in August 2017 the US either cut or suspended military assistance to Egypt worth $211 million.
On the question of the role or impact of the Gulf states on Sisi's regime when it came to formulating his policies domestically and regionally, Sabry responded that the Gulf states are not interested in advising Sisi to adopt reforms towards democracy in Egypt simply for the reason that they do not wish the same on their own turf.