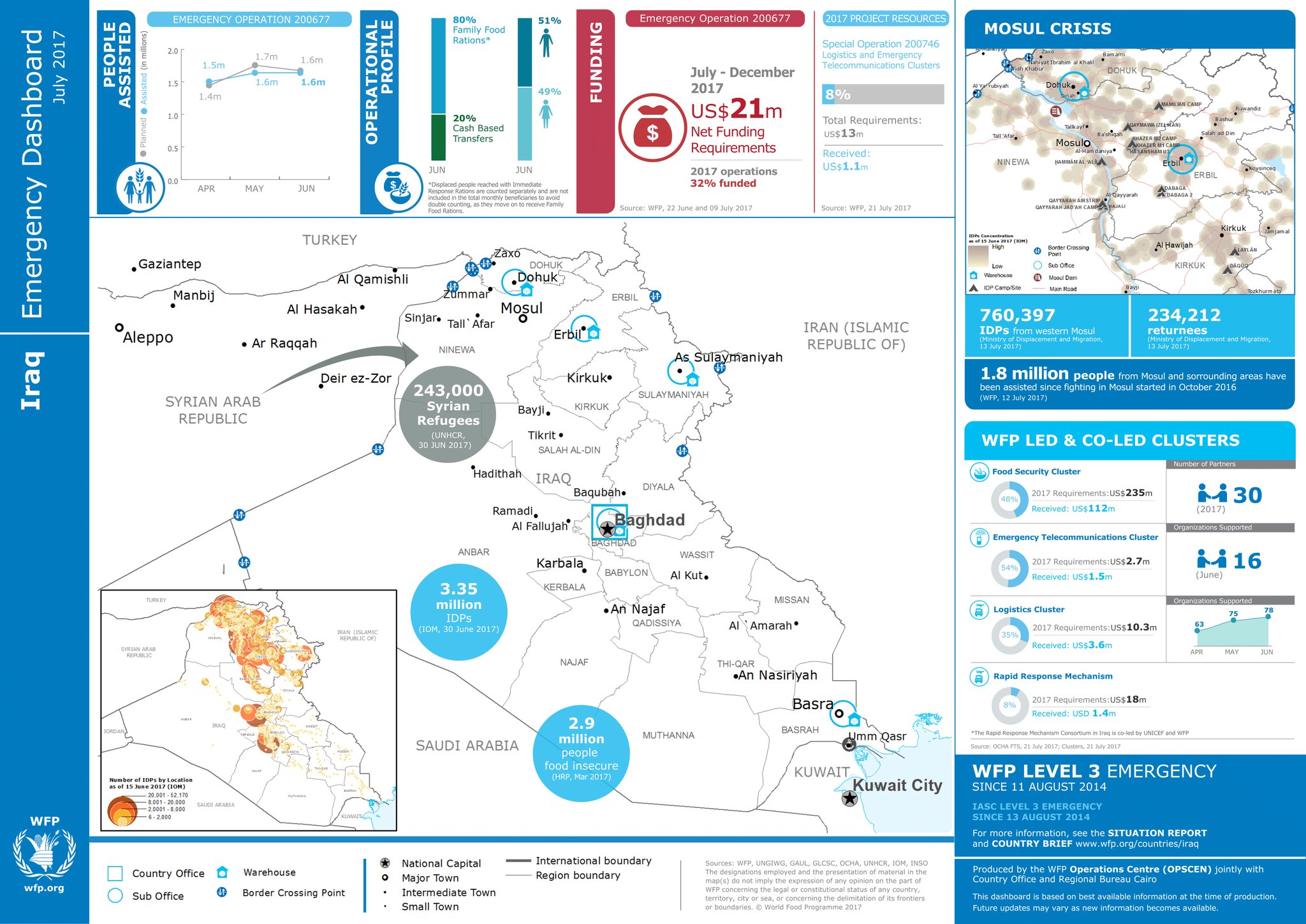 Iraqis from all communities have suffered over the last 15 years of conflict. The spillover from the Syrian civil war worsened an already violent and volatile situation in the country. With large battles having been fought in and around Mosul recently, the need for humanitarian assistance to people who have been forced to flee their homes has increased. Syrians have also fled to Iraq, contributing to the refugee emergency. In Iraq today there are;
More than 230,000 Syrian refugees
3,5 million Iraqis are internally displaced
2,9 million people are suffering from food insecurity
We provide here a list of some of the organisations working in Iraq to provide assistance to refugees and IDPs, and deliver emergency relief to those affected by the fighting. 
British Red Cross work in Iraq to provide healthcare and clean water. They have reached more than 1,8 million people with their water projects.
MSF have field hospitals that tend to war-wounded and mobile clinics that provide primary and emergency healthcare.
Save the Children have provided humanitarian aid to refugees in Iraq, reaching people fleeing the battle of Mosul.
Oxfam has provided food, hygiene items, cash and clean water to more than 300,000 people in Iraq.
UNHCR provides emergency basic supplies for the millions of displaced people in Iraq. This includes tents for shelter as well as food and water.
Christian Aid have reached more than 250,000 people, with food, clothes, hygiene kits, health services and cash assistance.