Caabu on Reuters: Syria needs political, not military help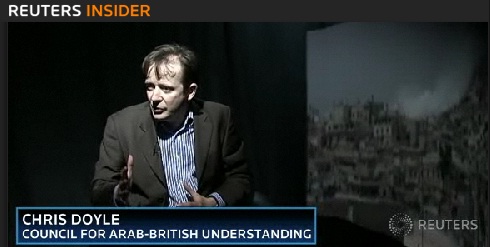 Caabu's Director, Chris Doyle has been speaking to Reuters about the situation in Syria.
Click here to watch the video in full
Covering various issues around the Annan Plan, civil war, regional impacts and sectarian violence, Doyle said of military intervention:
"It would be extremely costly to Syria. We need to see not just the toppling of this regime but a viable political alternative. We are some way short of that. We could usher in a period of chaos such as we have seen in Iraq."