Baroness Warsi and Baroness Morris visit the West Bank on Caabu / Medical Aid for Palestinians delegation
Baroness Warsi and Baroness Morris have recently returned from a Caabu/Medical Aid for Palestinians (MAP) delegation to the West Bank. They spent five days in Palestine, from 18 - 24 December. The delegation was accompanied by Joseph Willits from Caabu. This was Baroness Warsi's first visit to Palestine since resigning from the Government as a Foreign Minister over Gaza in August 2014. Baroness Morris is the President of Medical Aid for Palestinians.
The delegation met with Palestinian and Israeli officials, including with prime minister Rami Hamdallah.
Over the course of the delegation, Baroness Warsi and Baroness Morris had meetings with Ray Dolphin on UNOCHA in Jerusalem about the situation in Gaza and the West Bank and with Gerard Horton of Military Court Watch, about Palestinian child detainees. They also visited E1 and the threatened Bedouin community of Khan Al Ahmar, constantly at risk of demolition and squeezed by Israeli settlements.
A day was spent visiting MAP projects in the West Bank, including to the Jordan Valley, seeing the vital work of a mobile clinic which visits local Bedouin communites, providing support in particular to women and children, to the Makassed Hospital in Jerusalem and to the Saraya Centre in the heart of the Old City, providing crucial pyschosocial support to local children.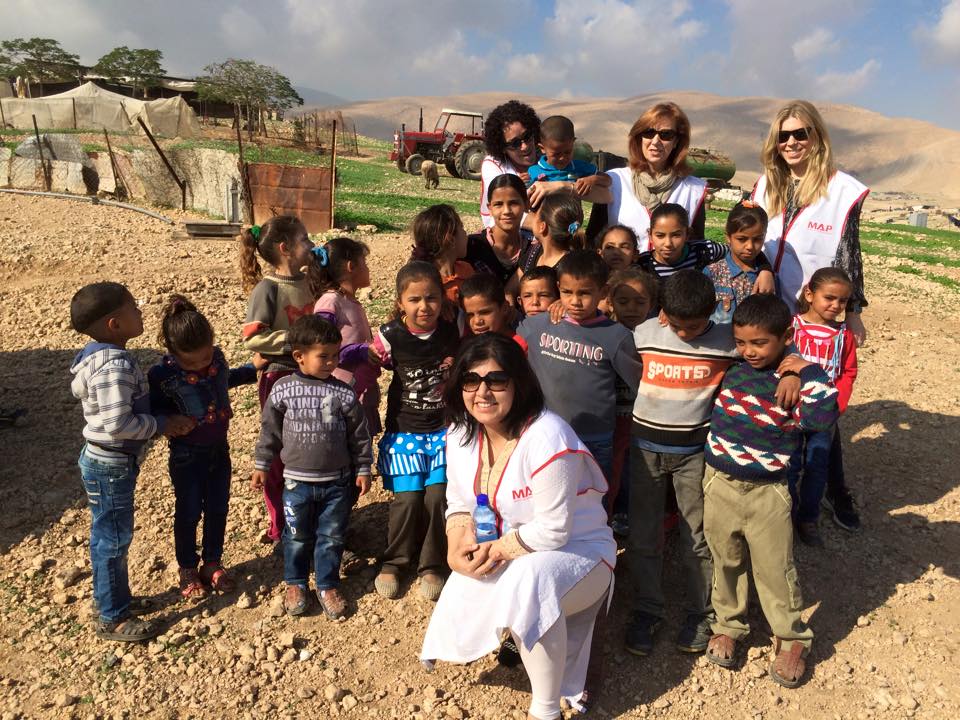 UNRWA also took the delegation to Aida Camp in Bethlehem, where clashes between Palestinian youth and the Israeli Defence Forces happen every day. They saw the effects that the wall was having on the camp, and to Bethlehem as a whole. Yehuda Shaul of Breaking the Silence also gave the delegation a tour of Hebron.