Westfield Stratford cannot even write "welcome" in Arabic
The largest urban shopping centre in the country, Westfield Stratford, is parading huge banners welcoming people all over the world in their own languages, unless they are Arabic speakers.
Following on from train firm First Capital Connect's Arabic Security sign debacle (exclusively highlighted by Caabu last week), Westfield has embarrassed itself with Arabic signage - and staff t-shirts - which will be completely incoherent to visiting Arabic speakers.
As with the First Capital Connect signs, the words are back to front and not joined up; as they must be in Arabic. See below: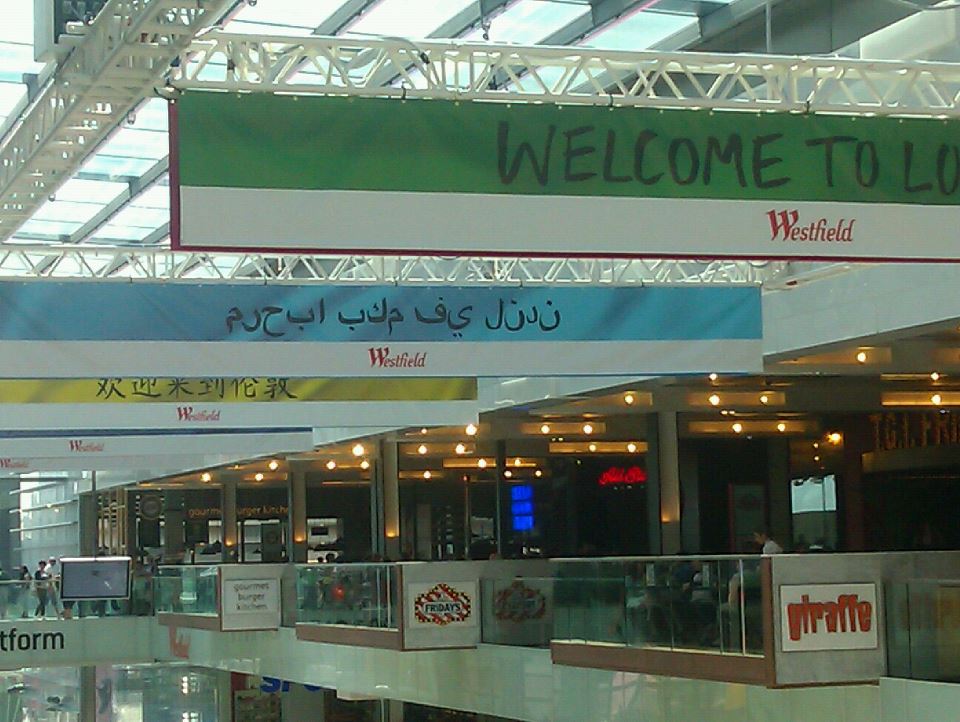 It should read:
مرحبا بكم في لندن
To better illustrate this, it would be the equivalent of an English language sign looking like this:
WELCOME TO LONDON
N O D N O L O T E M O C L E W
Chris Doyle said of the blunder:
"After First Capital Connect, and now Westfield, we must start to wonder just how many other Arabic signs printed for the Olympics are nonsensical.
It beggars belief they cannot even write "welcome" in Arabic. What will our Olympic guests be thinking? It is cringe worthy."
UPDATE: 24.07.2012 13:30
Westfield Stratford has apologised and will be changing the banners: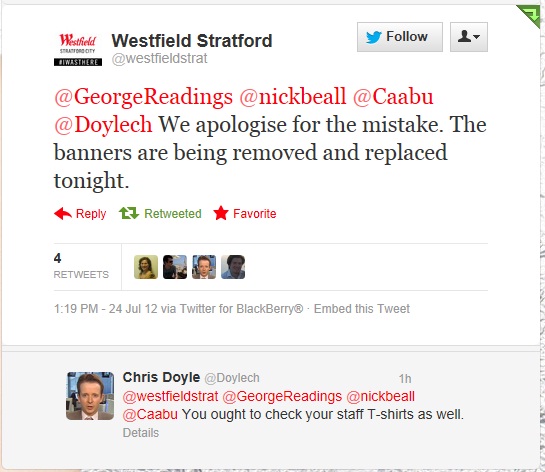 Notes:
1- After Caabu's intervention, First Capital Connect corrected its signage across 78 stations.
2- For further comment, or help proofing your Arabic signage, contact:
Chris Doyle, Director
Office: 020 7832 1323
Mobile: 07968 040 281
Email: doylec@caabu.org