UK Foreign Office minister calls for Israel to take action on Palestinian detainees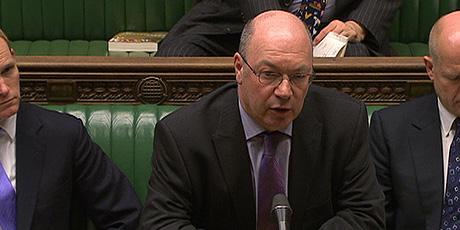 Alistair Burt MP urges Israel to improve treatment of children by ending shackling, night-time arrests and introducing audio-visual recording of interrogations
Caabu welcomes the British government's call for Israel to bring their treatment of Palestinian child and adult detainees closer in line with international standards.
Following a question from Richard Burden MP, Chair of the Britain-Palestine All-Party Group and one of the first MPs to witness Israel's treatment of child prisoners on a Caabu delegation, the Middle East Minister, Alistair Burt, announced on Wednesday that he was taking action to pressure Israel to improve the conditions of children in Israeli custody.
In his written question to the Foreign Office, Burden referenced Caabu's latest report, Palestinian detainees: no security in injustice, which found that Israel's treatment of children, extensive resort to detention without trial, and its dual judicial system in the West Bank amount to systematic discrimination against Palestinians and a serious obstacle to peace.
Caabu delegates who have seen children tried in Israel's military courts have been vocal on the issue in Parliament, securing the first ever debate on the subject in December 2010. As a result of this pressure, the Foreign Office has started to pay considerable attention to Palestinian child prisoners and begun its own investigations. In his response to Burden, Alistair Burt said that the Foreign Office was urging the Israeli government to end shackling, night-time arrests and to introduce audio-visual recordings of interrogations.
Burt also said that the government had made representations to the Israeli Foreign Minister and Vice Prime Minister about Israel's extensive use of detention without charge or trial.
The full question and response can be viewed on Hansard here.